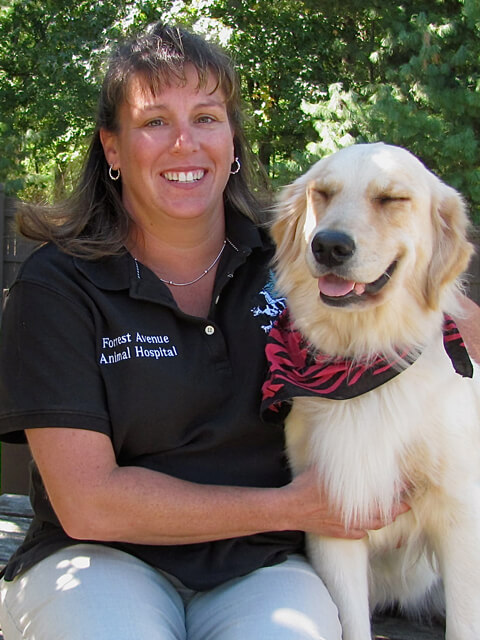 Kimberly A. Gaines, DVM
Dr. Kim Gaines graduated in 1995 from U of D, and 1999 from Virginia Tech with a DVM degree. She has been married for 15 years and has two children. Dr. Gaines joined our practice in July 2000, became a partner in 2004, and a full owner in 2016. She spends her free time with her family, participating in soccer, softball, piano, choir, 4-H, etc. They also love to spend long weekends in Chincoteague when they can getaway. Developing long-lasting relationships with clients & patients is one of the most enjoyable things about her job. Dr. Gaines has completed the study of Acupuncture at the Chi Institute in Florida. She is very excited about this naturalistic approach she has brought to patient care into the hospital. Feel free to contact the office to learn more!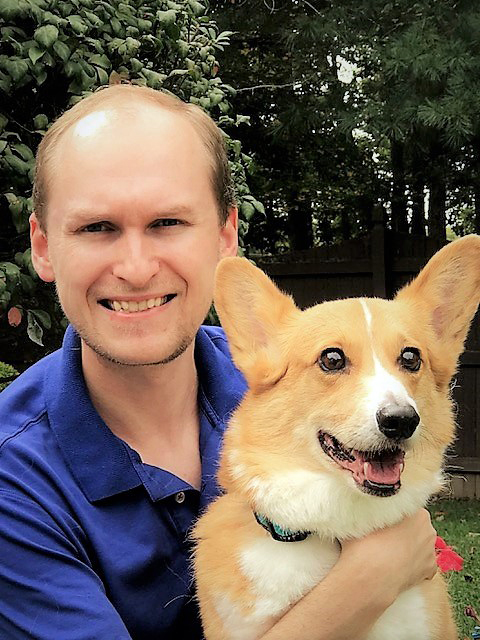 Robert Henry, DVM
Dr. Robert Henry earned his Bachelor's Degree in General Agriculture at the University of Maryland Eastern Shore in 2007, and his Veterinary degree at Virginia Tech in 2011. He returned to the area in February 2016 after practicing small animal medicine in Somerset, Pennsylvania for four and a half years. Dr. Henry has 2 dogs - a Corgi named Goliath, and a Golden Retriever named Aureus, and a cat named Rascal. He enjoys spending his free time with his family, hiking with his dogs, reading, and watching movies. His professional interests include dermatology, internal medicine, pain management, and ultrasound.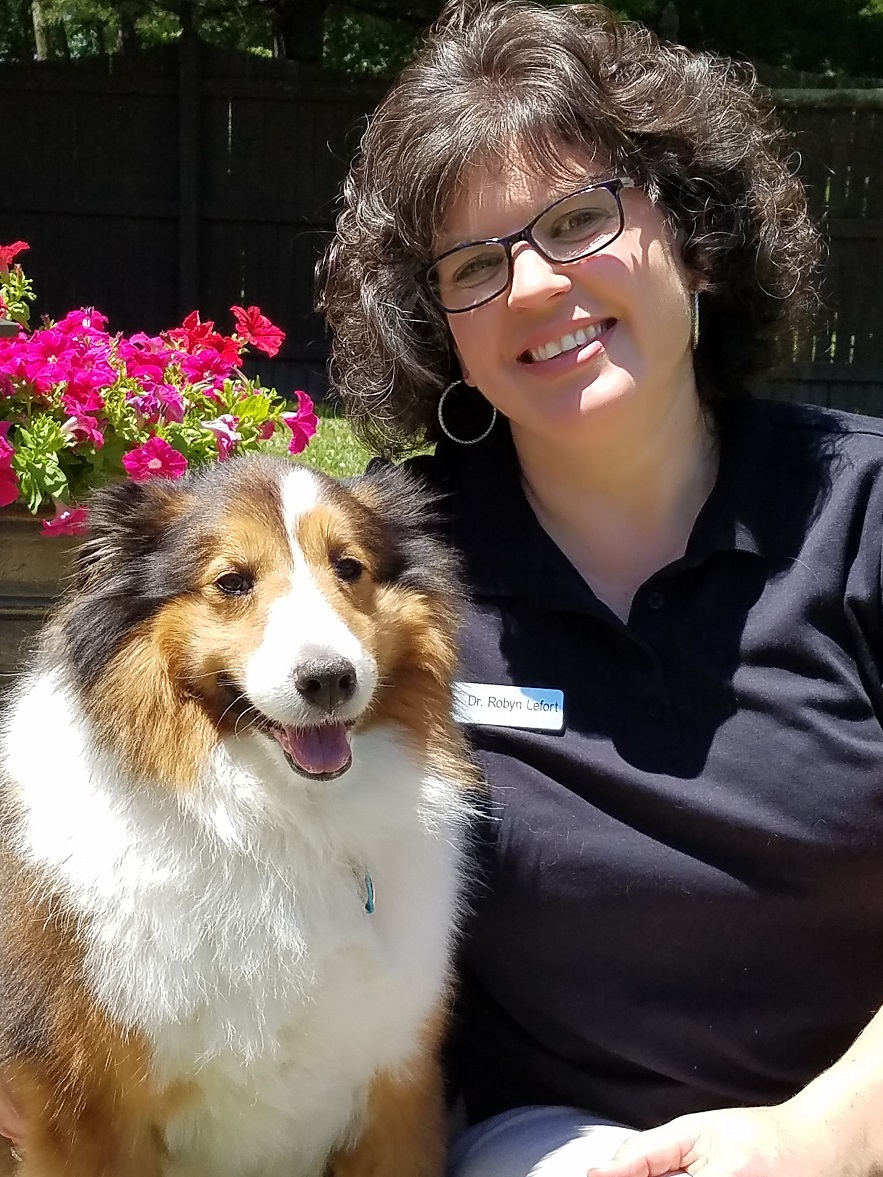 Robyn Lefort, DVM
Dr. Robyn Lefort joined Forrest Avenue Animal Hospital in February 2008. Originally from Delaware, Dr. Lefort graduated from Tufts University School of Veterinary Medicine in May 2005, practiced at a large animal ambulatory service in Brooklyn, Connecticut for two and a half years, then moved back home to join Forrest Avenue. She originally served as a mixed animal practitioner but then life happened! She met and married her husband, Aaron, had 2 beautiful boys, Austyn and Wyatt, and realized it was time to narrow her focus and her time on small animals. She misses the large animal world but truly loves seeing everyone's puppy dogs and kitty cats. Her own animal "kids" include 2 cats, Stella and Ayrshire (previously dairy farm kittens), and 1 Sheltie, Miller, who was rescued as a puppy by the staff of Forrest Avenue after being hit by a car. She loves being a part of the Forrest Avenue family and is continually grateful for her hard-working, compassionate staff. She looks forward to meeting you and your pet and extending a heartfelt welcome to our hospital!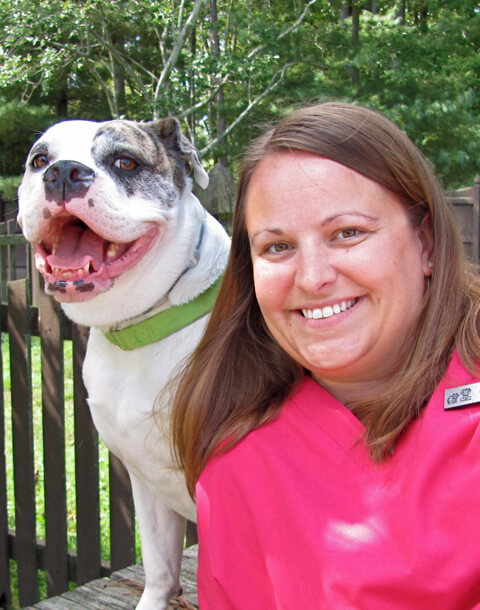 Christi Kiessling
Office Manager
Christi has been employed here since 2000. She originally moved here from Illinois and is currently residing in the Viola area. She lives with her daughter Madison, 2 dogs, Kara and Weezer, and one cat, Raccoon. Christi loves her position here at Forrest Avenue, and can't wait to meet you!!!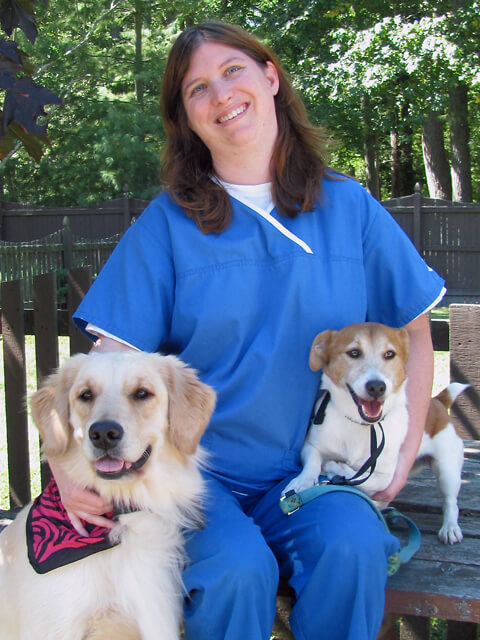 Alison Vanderslice
Licensed Technician
Alison has been employed at Forrest Avenue Animal Hospital since 2004. She graduated from Delaware Tech in 2004 receiving an associate's degree in Veterinary Technology. Along with her husband, daughter, and son at home, she has 4 crazy dogs, Sanford, Lilly, Daisy, and Chase. Her special interests in animals are behavioral and puppy problems. Alison also likes to breed Golden Retrievers and show them for fun! If you have any questions feel free to call and ask for Alison!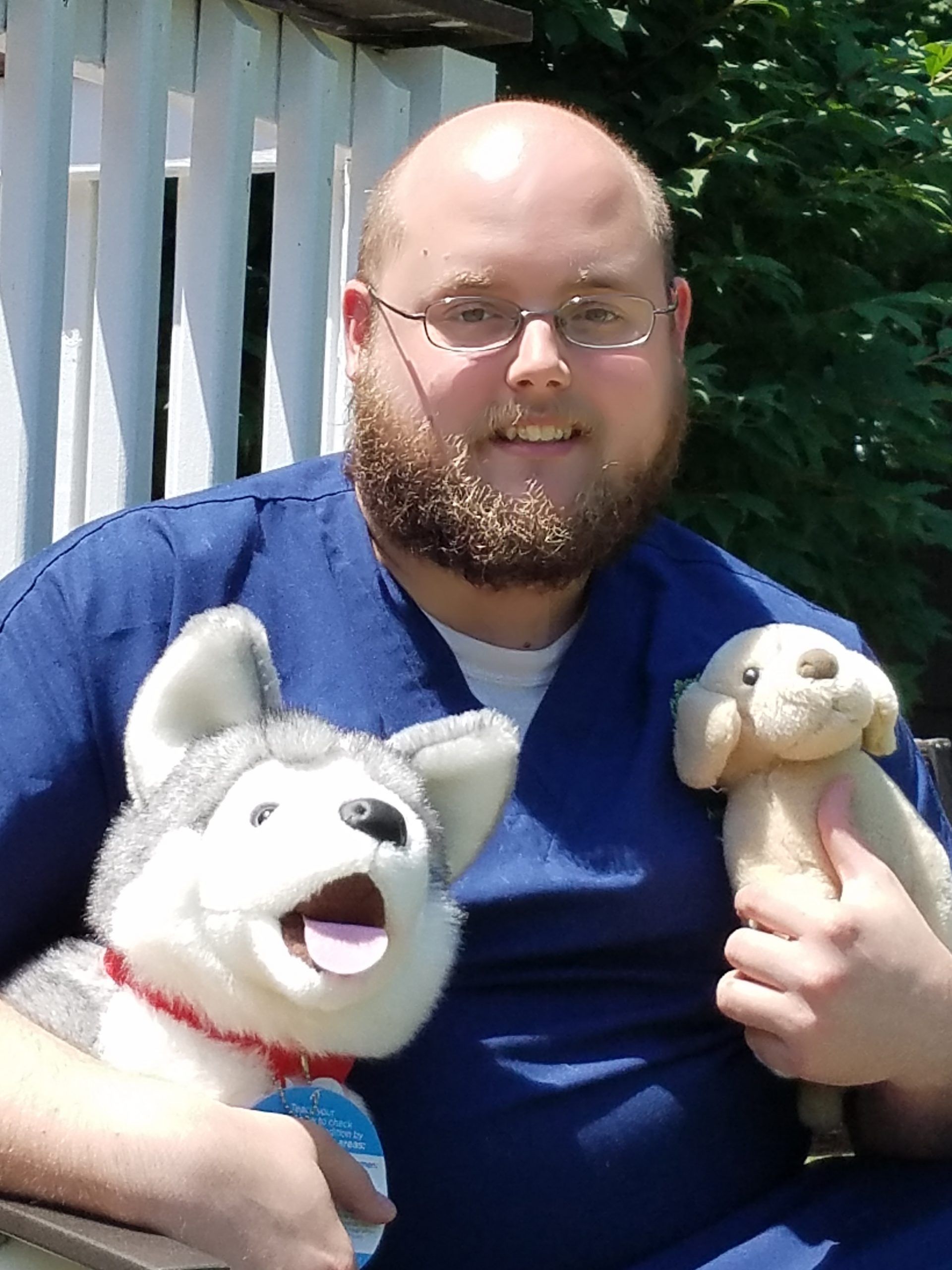 James English
Technician
James started at Forrest Avenue in September 2012. He graduated from Del Tech Community College with an Associates Degree in Veterinary Science. He has 3 dogs, Mary, Mowji, and Lily. James loves to cook, bowl, and play X-Box in his spare time. He is afraid of horses and birds. If he could be any animal, James would be an octopus because having eight arms would be really cool!

Allison Lindsay
Technician
Allison was hired at Forrest Avenue in 2012 with 9 years of previous experience in the veterinary field. She studied pre-veterinary medicine at the University of Delaware for several years. Allison enjoys spending time at home with her dogs, Daphne, Ebenezer, and Blue, and her cats, Felix and Belle. For Allison, the best part of her job is taking care of critical and hospitalized patients.  Call today to make an appointment to meet Allison!

Christine Rochow
Groomer
Christine has been grooming dogs and cats for over 25 years and feels that with regular grooming any dog will grow to love and enjoy their day of beauty! She feels that every dog deserves to be clean and mat-free. Christine has a degree in Animal Science and graduated from the North Jersey School of Dog Grooming. She spent a summer cleaning animal enclosures at a zoo in New Jersey. Christine loves all animals and is passionate about keeping the outdoors litter-free! Christine has been with FAAH for many years and has seen many puppies grow up with their families. She would love to meet your dog and see the grooming transformation she can make on them!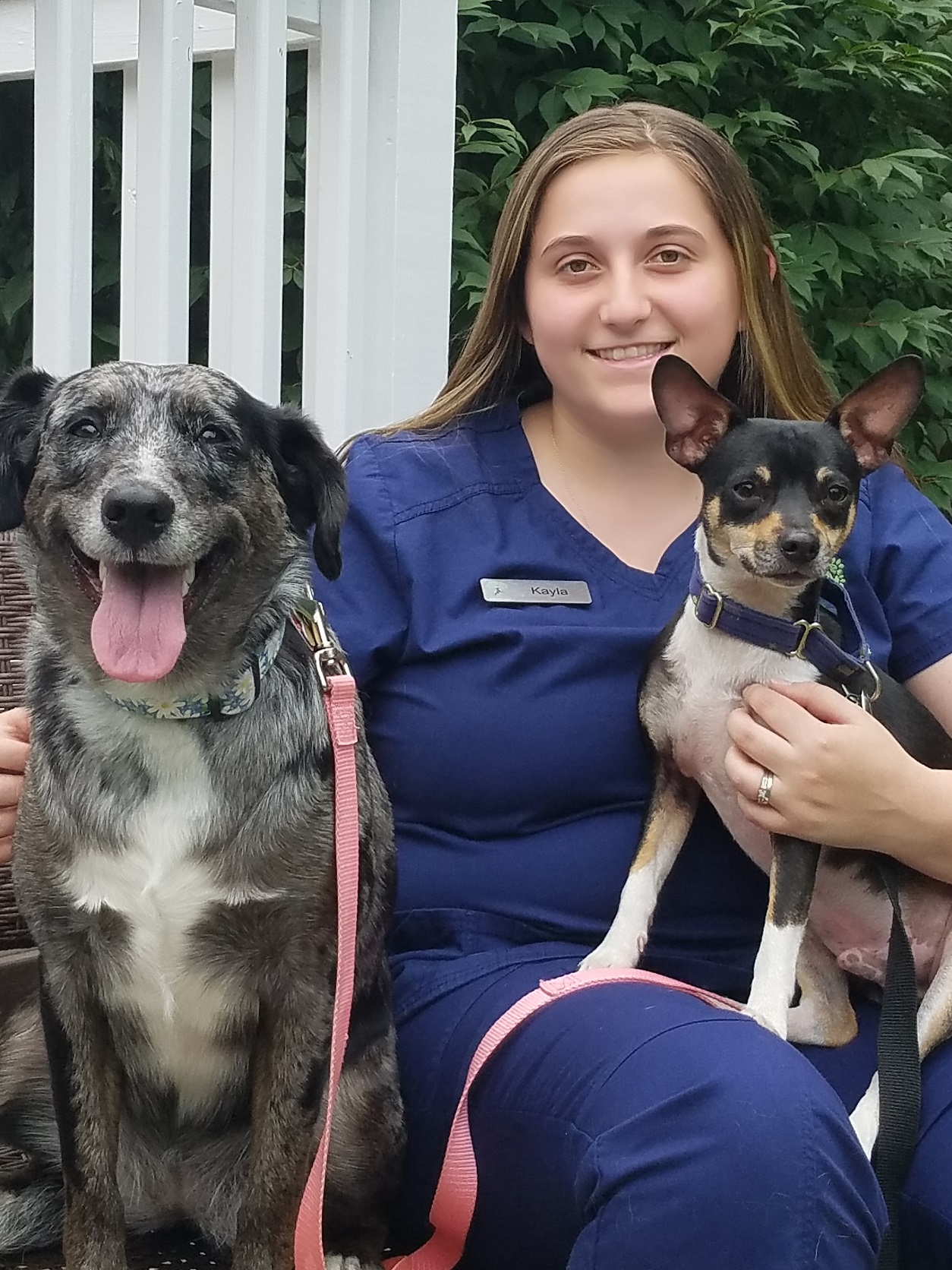 Kayla Warnick
Technician
Kayla completed her observation hours for the Del Tech's Veterinary Technician program with us at Forrest Avenue. She enjoyed it here so much she applied for a job and we gladly hired her! Kayla is on track to graduate in 2018 with an Associated Degree in Veterinary Technology. She and her husband have a rotten little pony named Rusty, two registered Rocky Mountain Horses, Rellie and Allie, and three dogs, Noalie, Sully, and Beau. Kayla loves her job and would enjoy meeting all our wonderful patients! Make an appointment to meet her today!!

Morgan Cochran
Technician
Morgan started volunteering her senior year of high school at Forrest Avenue and was hired in 2011. Morgan is now in college working towards her radiology degree. She absolutely loves her job, although her allergies do not. Morgan's favorite part of her job is seeing how far some of her sick patients come along and watching the others grow. Come on in and let Morgan snuggle your pet!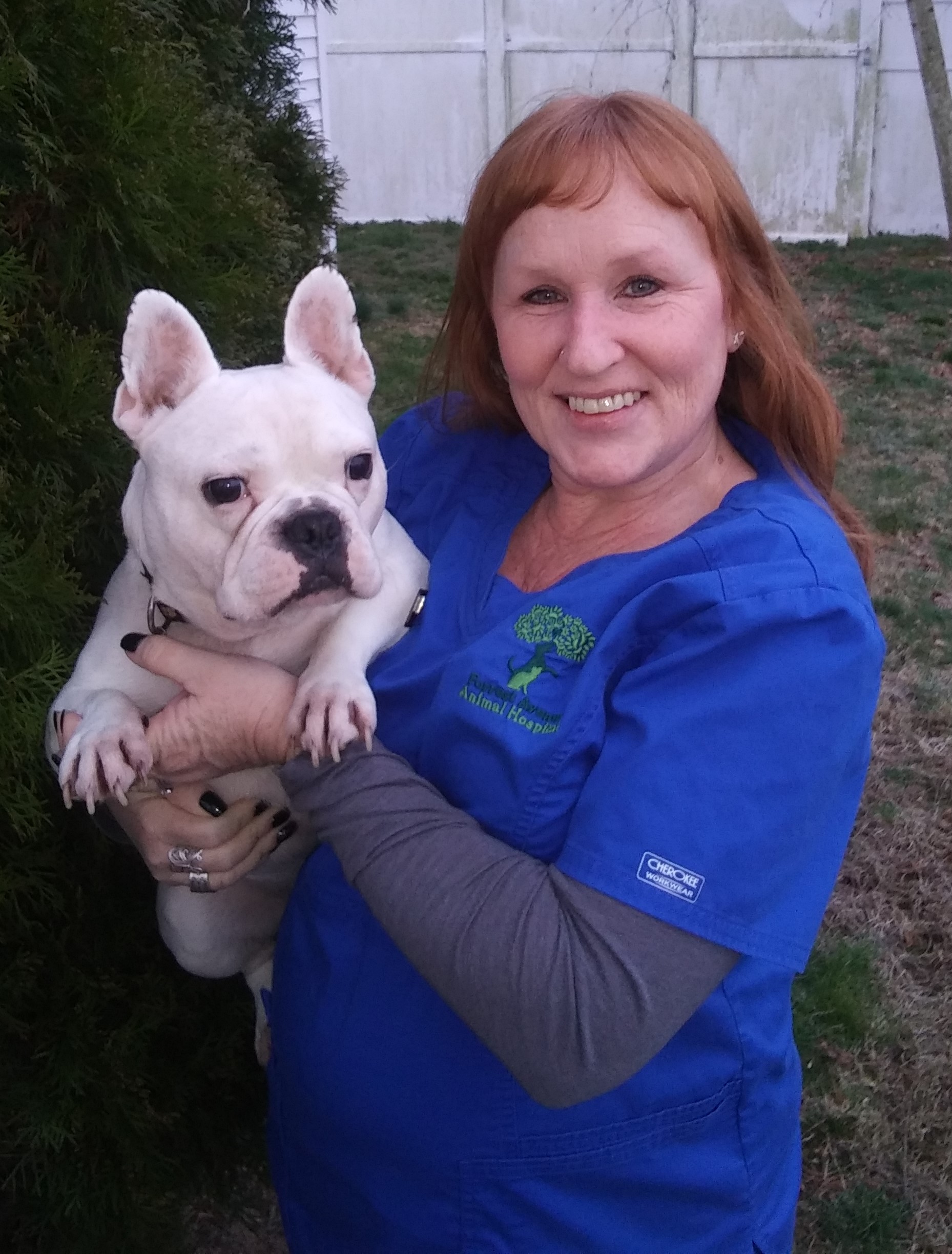 Kimberly Dobraski
Receptionist
Bio coming soon!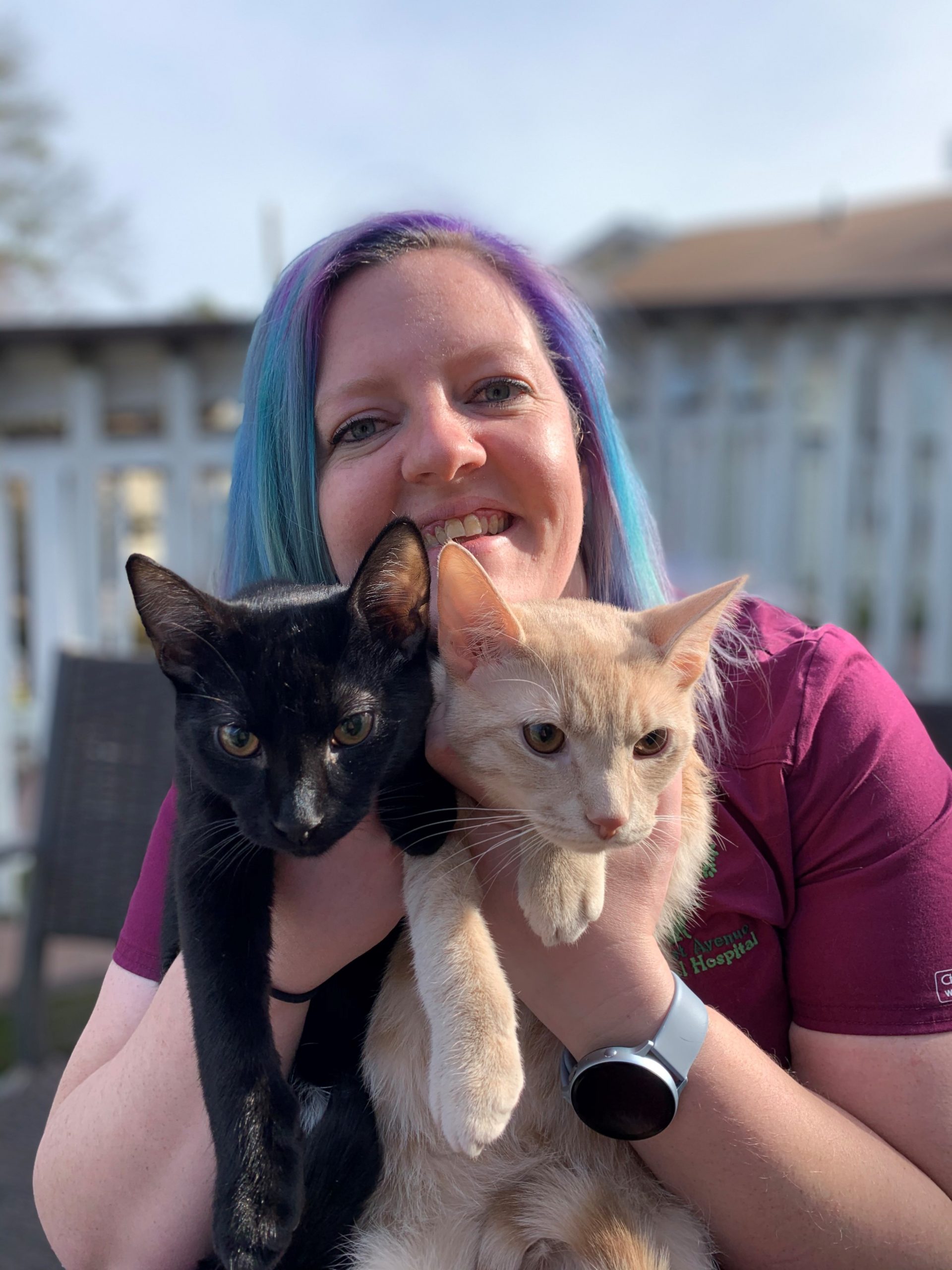 Sarah Fegley
Technician
Bio coming soon!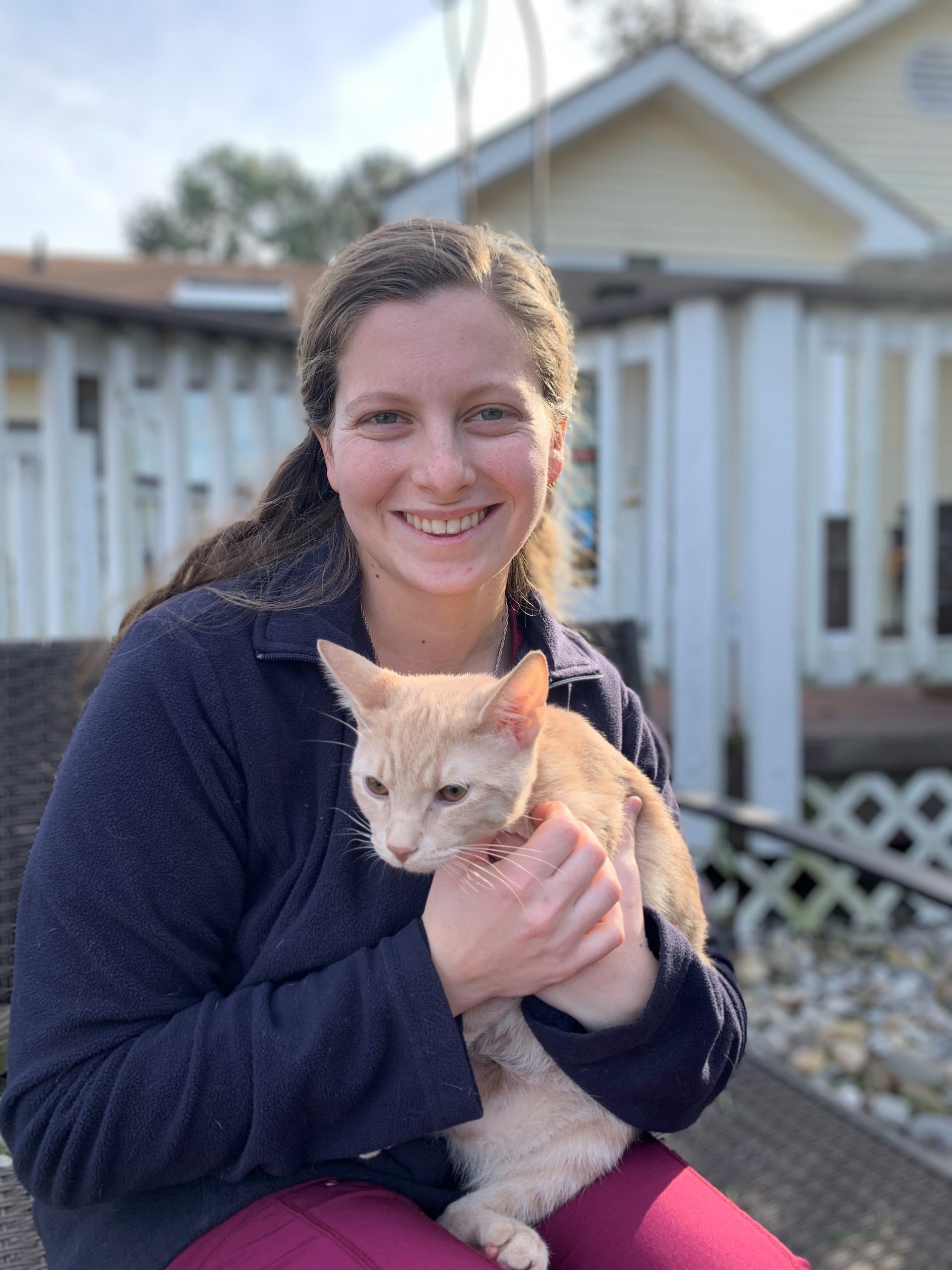 Emily Booth
Technician
Bio coming soon!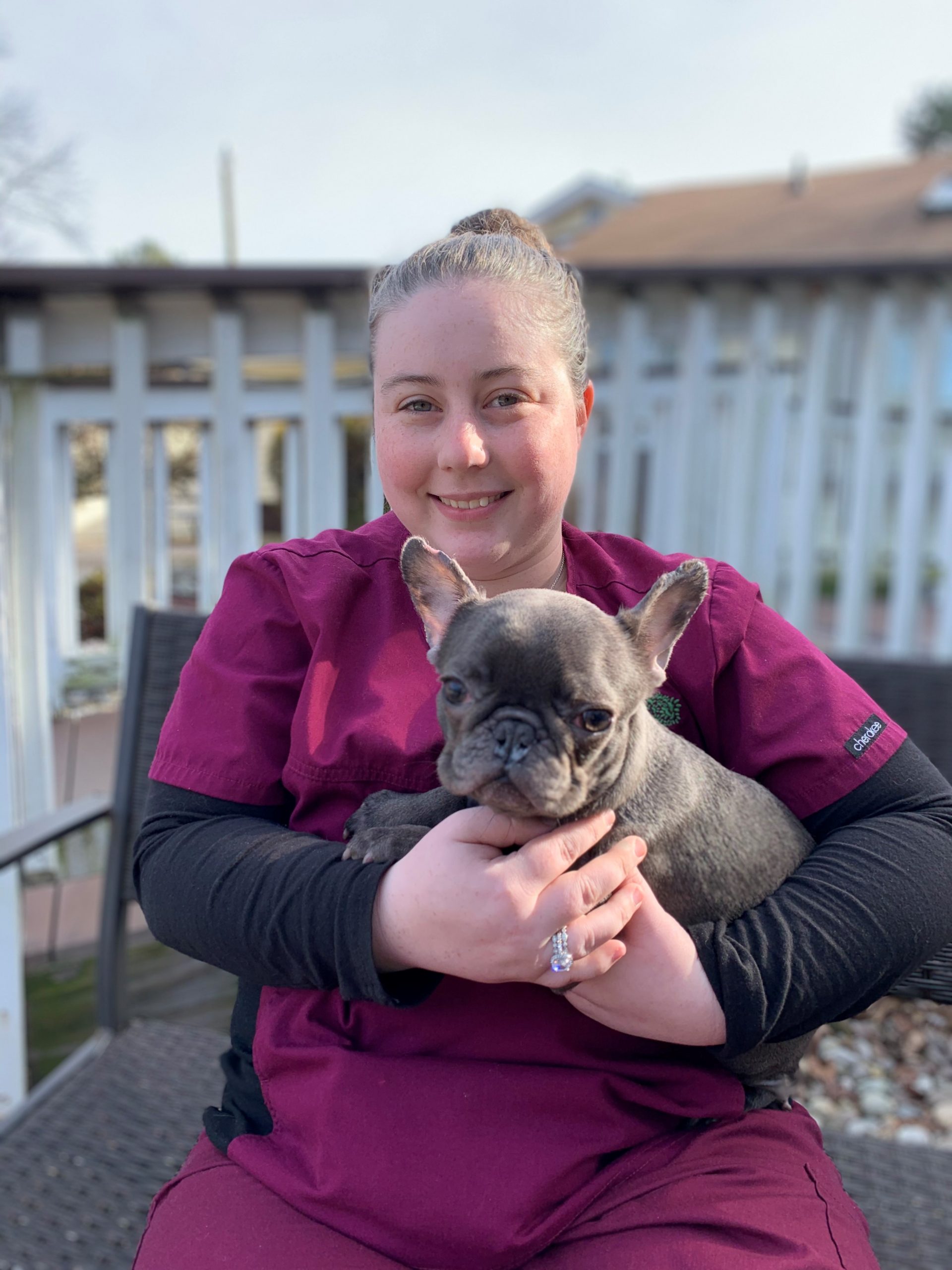 Alaina Basquill
Receptionist
Bio coming soon!