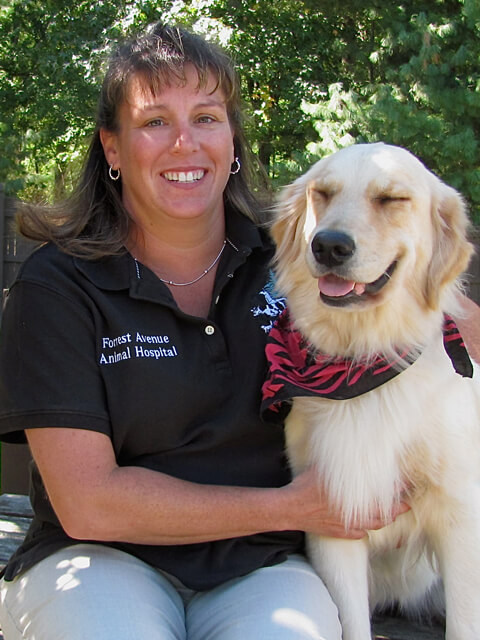 Kimberly A. Gaines, DVM
Dr. Kim Gaines graduated in 1995 from U of D, and 1999 from Virginia Tech with a DVM degree. She has been married for 15 years and has two children. Dr. Gaines joined our practice in July 2000, became a partner in 2004, and a full owner in 2016. She spends her free time with her family, participating in soccer, softball, piano, choir, 4-H, etc. They also love to spend long weekends in Chincoteague when they can getaway. Developing long-lasting relationships with clients & patients is one of the most enjoyable things about her job. Dr. Gaines has completed the study of Acupuncture at the Chi Institute in Florida. She is very excited about this naturalistic approach she has brought to patient care into the hospital. Feel free to contact the office to learn more!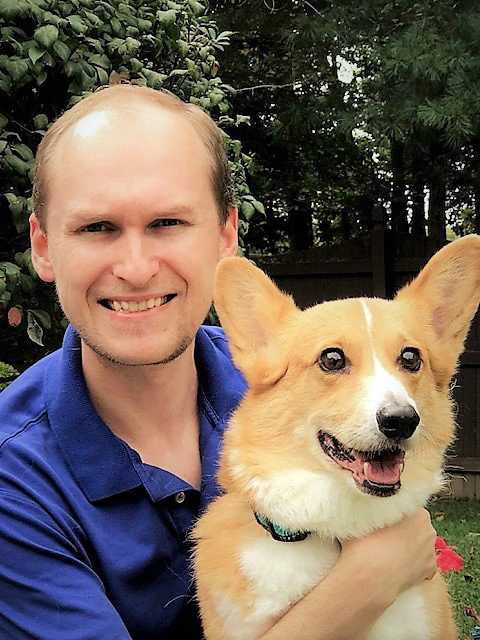 Robert Henry, DVM
Dr. Robert Henry earned his Bachelor's Degree in General Agriculture at the University of Maryland Eastern Shore in 2007, and his Veterinary degree at Virginia Tech in 2011. He returned to the area in February 2016 after practicing small animal medicine in Somerset, Pennsylvania for four and a half years. Dr. Henry has 2 dogs - a Corgi named Goliath, and a Golden Retriever named Aureus, and a cat named Rascal. He enjoys spending his free time with his family, hiking with his dogs, reading, and watching movies. His professional interests include dermatology, internal medicine, pain management, and ultrasound.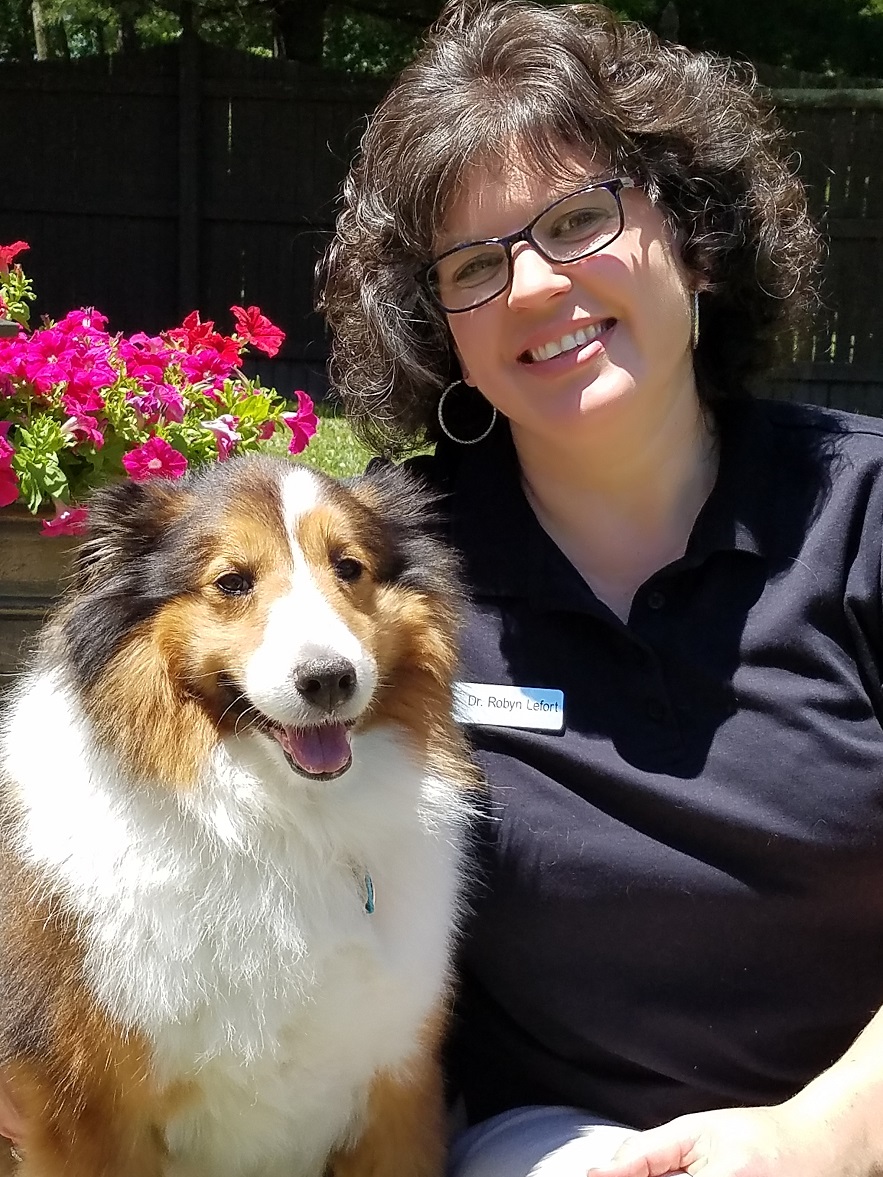 Robyn Lefort, DVM
Dr. Robyn Lefort joined Forrest Avenue Animal Hospital in February 2008. Originally from Delaware, Dr. Lefort graduated from Tufts University School of Veterinary Medicine in May 2005, practiced at a large animal ambulatory service in Brooklyn, Connecticut for two and a half years, then moved back home to join Forrest Avenue. She originally served as a mixed animal practitioner but then life happened! She met and married her husband, Aaron, had 2 beautiful boys, Austyn and Wyatt, and realized it was time to narrow her focus and her time on small animals. She misses the large animal world but truly loves seeing everyone's puppy dogs and kitty cats. Her own animal "kids" include 2 cats, Stella and Ayrshire (previously dairy farm kittens), and 1 Sheltie, Miller, who was rescued as a puppy by the staff of Forrest Avenue after being hit by a car. She loves being a part of the Forrest Avenue family and is continually grateful for her hard-working, compassionate staff. She looks forward to meeting you and your pet and extending a heartfelt welcome to our hospital!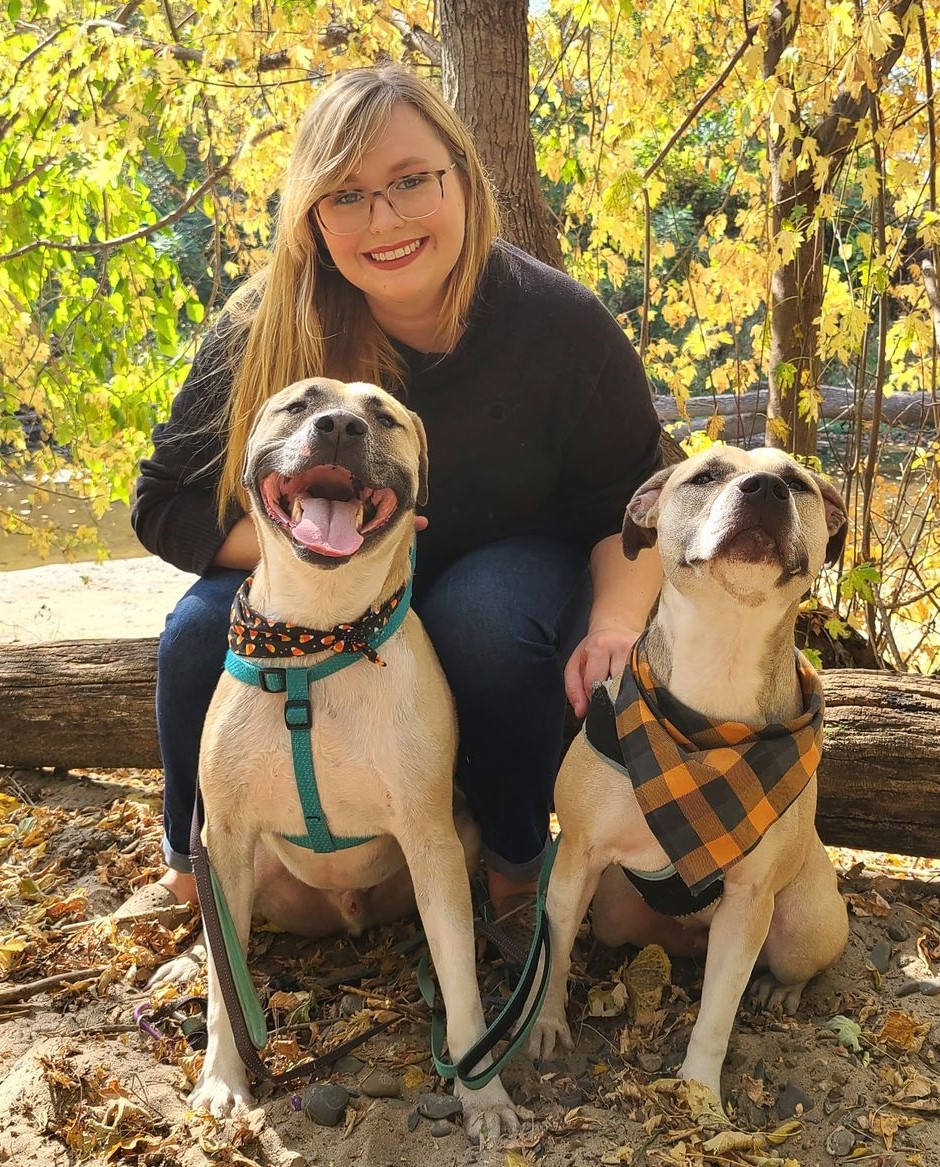 Adrienne Pierce, DVM
Dr. Adrienne Pierce received her bachelor's degree in pre-veterinary medicine and animal biosciences from the University of Delaware. She then went to Ross University in St. Kitts for her DVM and spent her clinical year at Iowa State University before returning home to Delaware. She has two coconut retrievers (island mutts), Milo and Riley, that she adopted in St. Kitts and several cats that found their way to her doorstep. In her free time, she enjoys being outside with her dogs, reading, and spending time with her family and friends. Her professional interests include ultrasound, dermatology, ophthalmology, and surgery.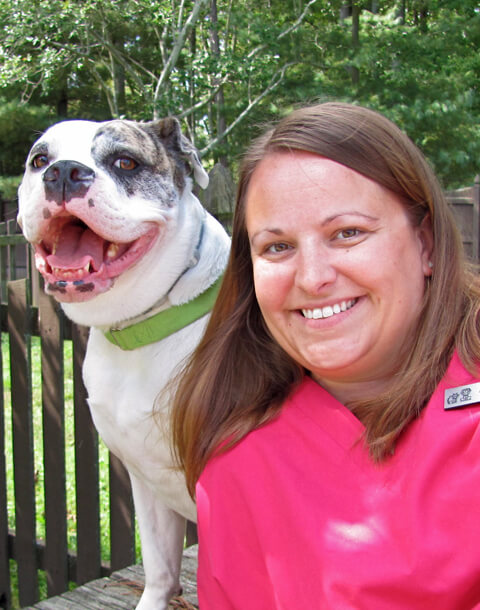 Christi Kiessling
Office Manager
Coming from both Illinois and Alaska, Christi has been with FAAH since 2000.  She started in the veterinary field by volunteering at an animal hospital in high school.  She is the one who keeps FAAH running flawlessly and the building standing up straight, working closely with the doctors and staff.  At home, she has 4 cats and 1 dog of her own named Weezer, Raccoon, Badger, Crowfeather, and Meowry.  She is also a proud mom of Madison, the world's best human kid.  In her spare time, she enjoys nature walks, listening to music, sewing, and hanging out with Madison.
Alison Vanderslice
Licensed Technician
Ali, one of our certified "adults", was born and raised in northern Delaware. She grew up on the James Harriot books which inspired her to work with animals for the betterment of their care. She began as a teen in a kennel and grooming shop where she moved up the ladder to the position of receptionist. She held this position while attending Del Tech's veterinary technician program. After graduating, she became licensed and has been at FAAH for 18 years. Around the hospital, Ali especially enjoys working with not-so-happy patients. At home, she lives with her fantastic chef of a husband; her two animal loving children; her kooky boxer Link; her golden retrievers including: lovely little troublemaker Rosie, sweet little wrestler, Daisy; and Emmie, her rescue scaredy cat. In her spare time, she enjoys frequenting the mountains, dog shows, and spending time with family.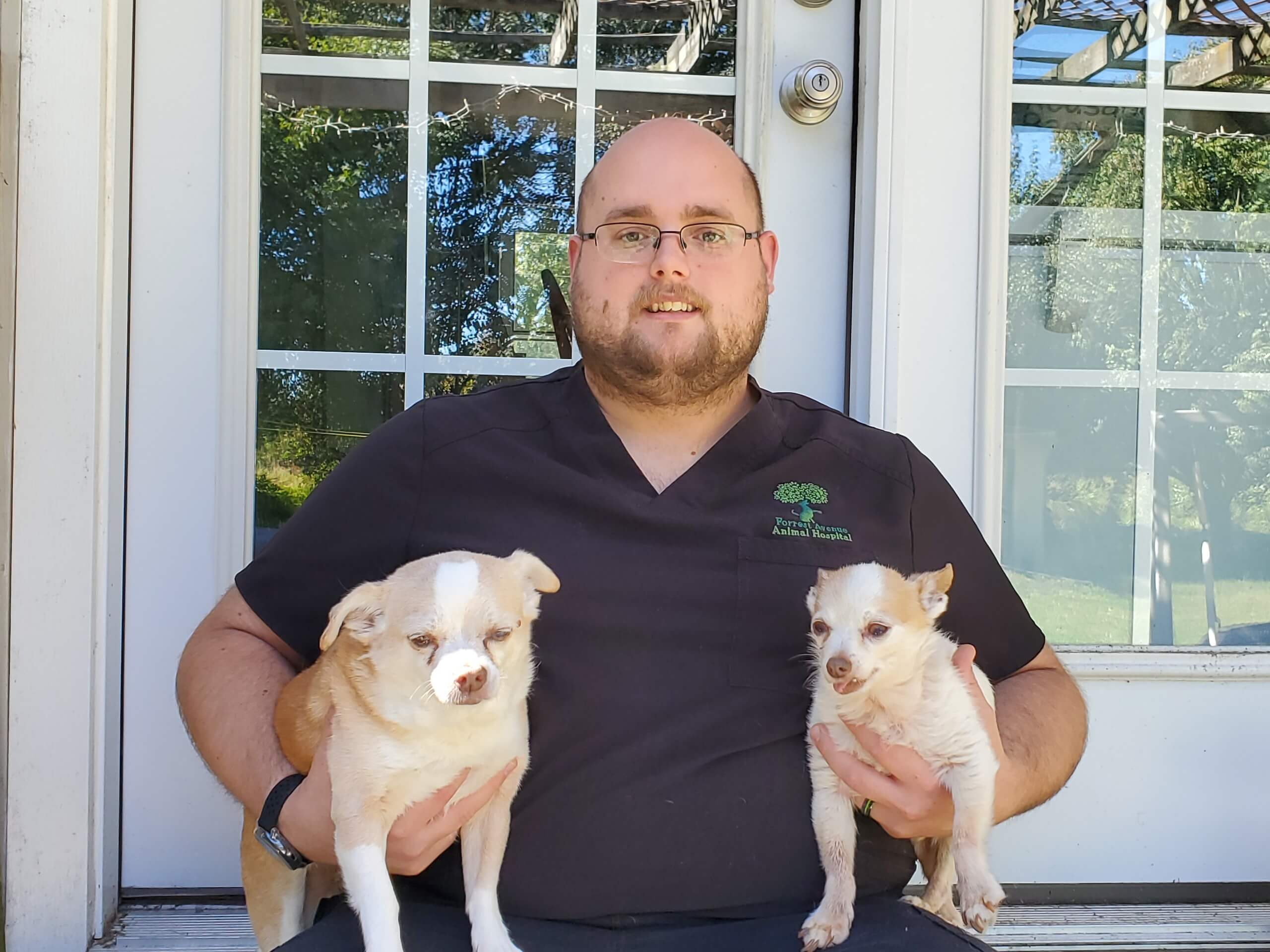 James English
Technician
James, the numbers man, was born in Pennsylvania and moved to Delaware in 2002. His passion for becoming a vet tech sprang up when he was 8 years old. His mother, who was also a vet tech, brought home a foster dog they were told was never going to walk again- or so they thought. When that same Doberman was found up, walking and playing one fateful morning; James knew he wanted to do the same work as his mother. From there, he attended lake forest high school and upon graduating, enrolled in the Del Tech veterinary program. He shadowed in 2009 for 3 years before being hired at FAAH. James' day to day in the hospital ranges from assisting with surgeries, to inventory/ numbers, and budgeting. His family consists of his beloved wife and daughter, and his two chihuahuas; 9-year-old, Pedro and 12- year-old, Max. Outside of helping animals, James enjoys football and videogames.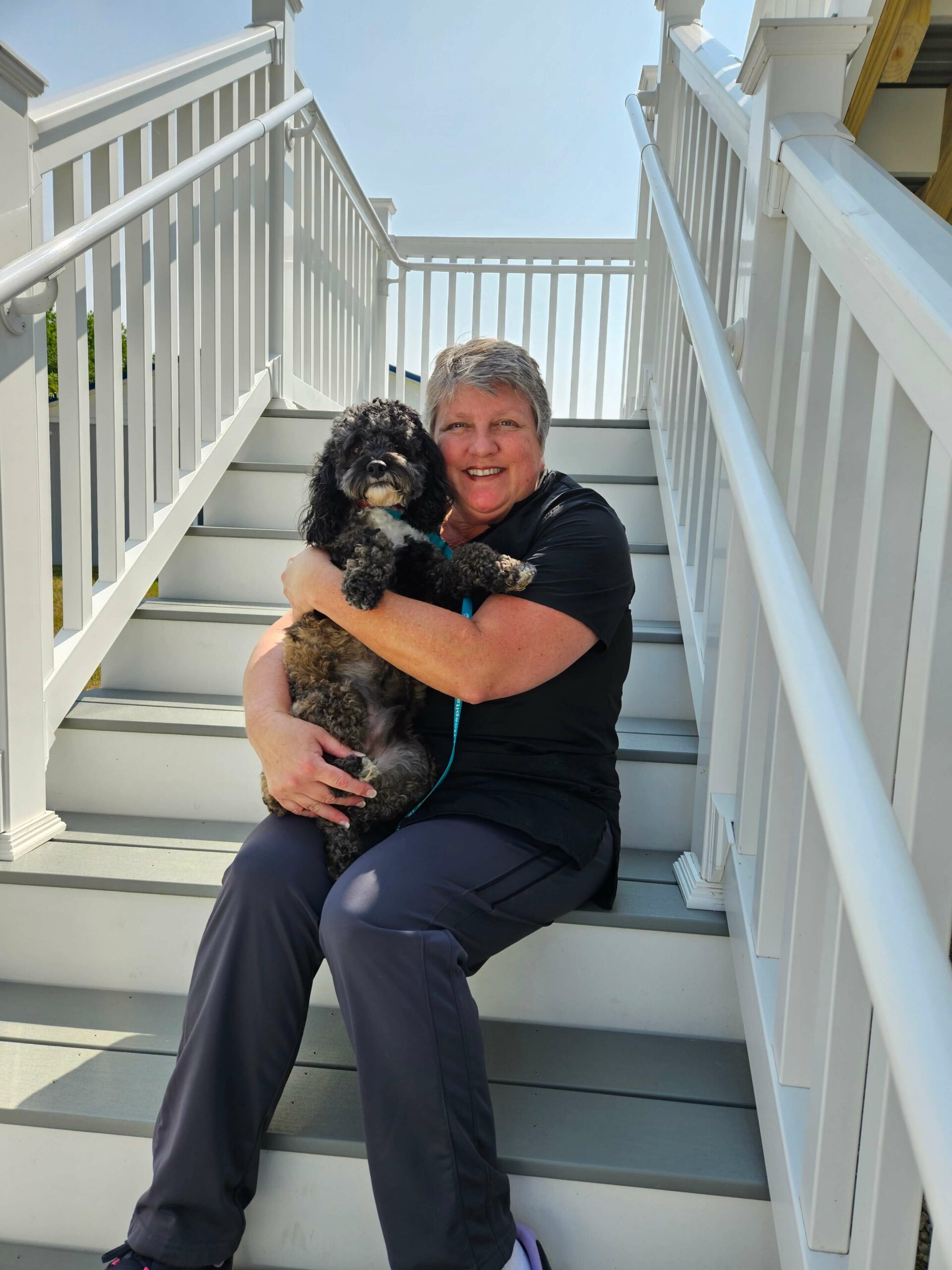 Christine Rochow
Groomer
Christine is our amazing dog groomer hailing from northern New Jersey. Her experience with animals began in high school at a local zoo. After taking 2 years of animal science at Harcum college in PA, she concluded that working on healthy animals better suited her sensitive nature. In her 20's she worked as a groomer in multiple salons before attending the North Jersey School of Dog Grooming and went on to open up her own salon, which she then sold after 11 years of successful business. Christine specializes in dogs "banned" from other groomers. She uses praise and patience to help them overcome their fear. She has six bossy rescue cats and one quiet little rescue shih tzu- Elsa, who'll sneak cat food from time to time. In her spare time, you can catch Christine watching a movie with a spicy red in hand or getting her steps in by taking dogs for long walks. Grooming brings Christine true satisfaction and she genuinely loves going to work.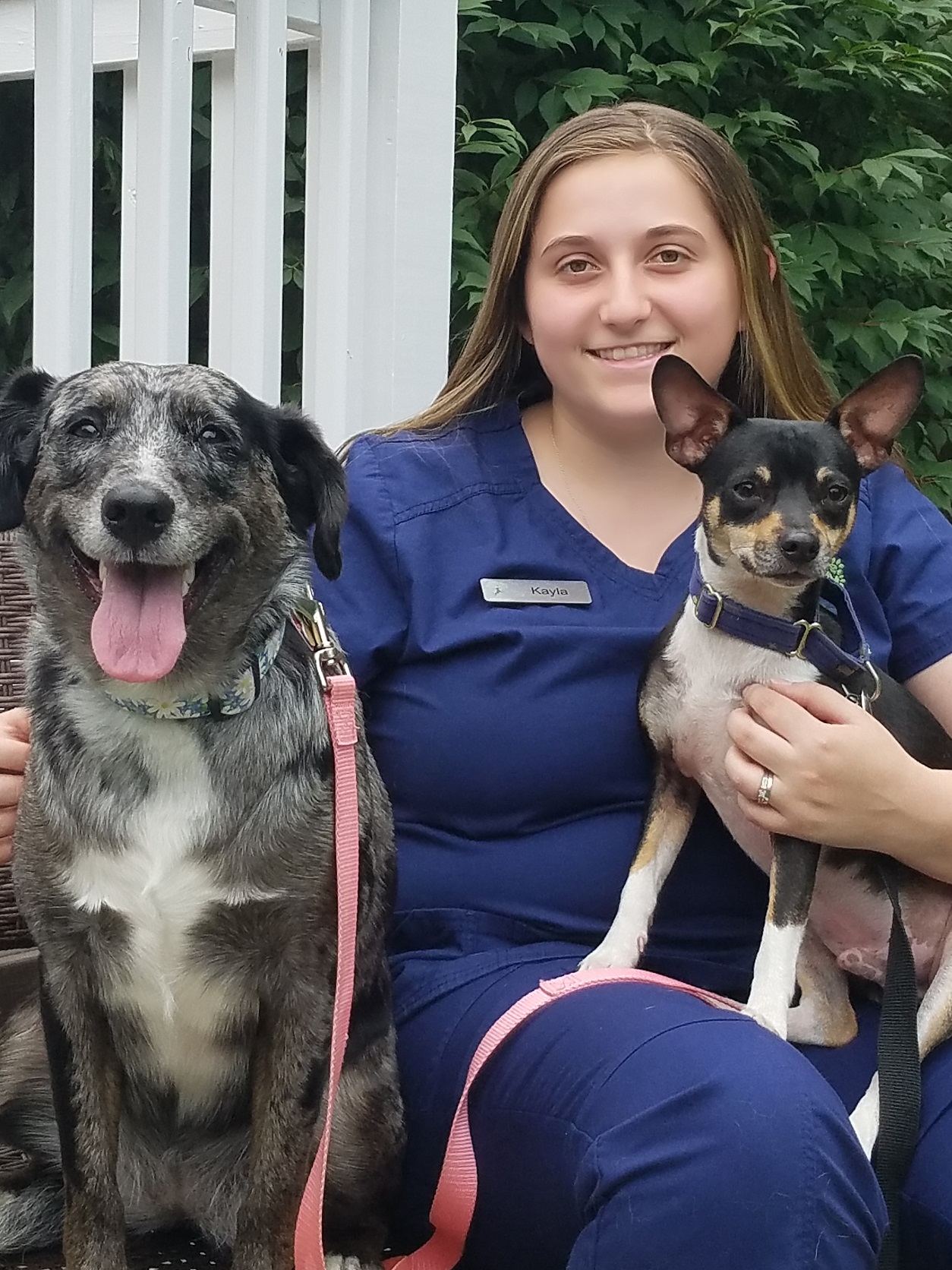 Kayla Warnick
Technician
Kayla, sometimes referred to as "Doctor Kayla", grew up in the Bethany beach area of Delaware. Her love for animals pushed her to attend Del Tech's veterinary technician program, which inevitably lead her to FAAH when the time came for gaining shadowing hours. Kayla's occupational joys include drawing blood, placing Iv catheters, and assisting with surgeries. Married to her high school sweetheart, Jason, her family also includes her son Deacon, and her daughter, Hadley. Occupying her 20-acre farm, her four-legged family is made up of her baby-before-her-human-babies, 5-year-old rat terrier, Beau; 6-year-old aussie lab mix love bug, Noalie; 4-year-old Dalmatian scaredy-cat, Sully; 2 horses, 1 pony and a barn cat. In her spare time, Kayla enjoys trail riding her horse. Fun fact! She used to barrel race competitively and would like to get back into it after she finishes having human babies!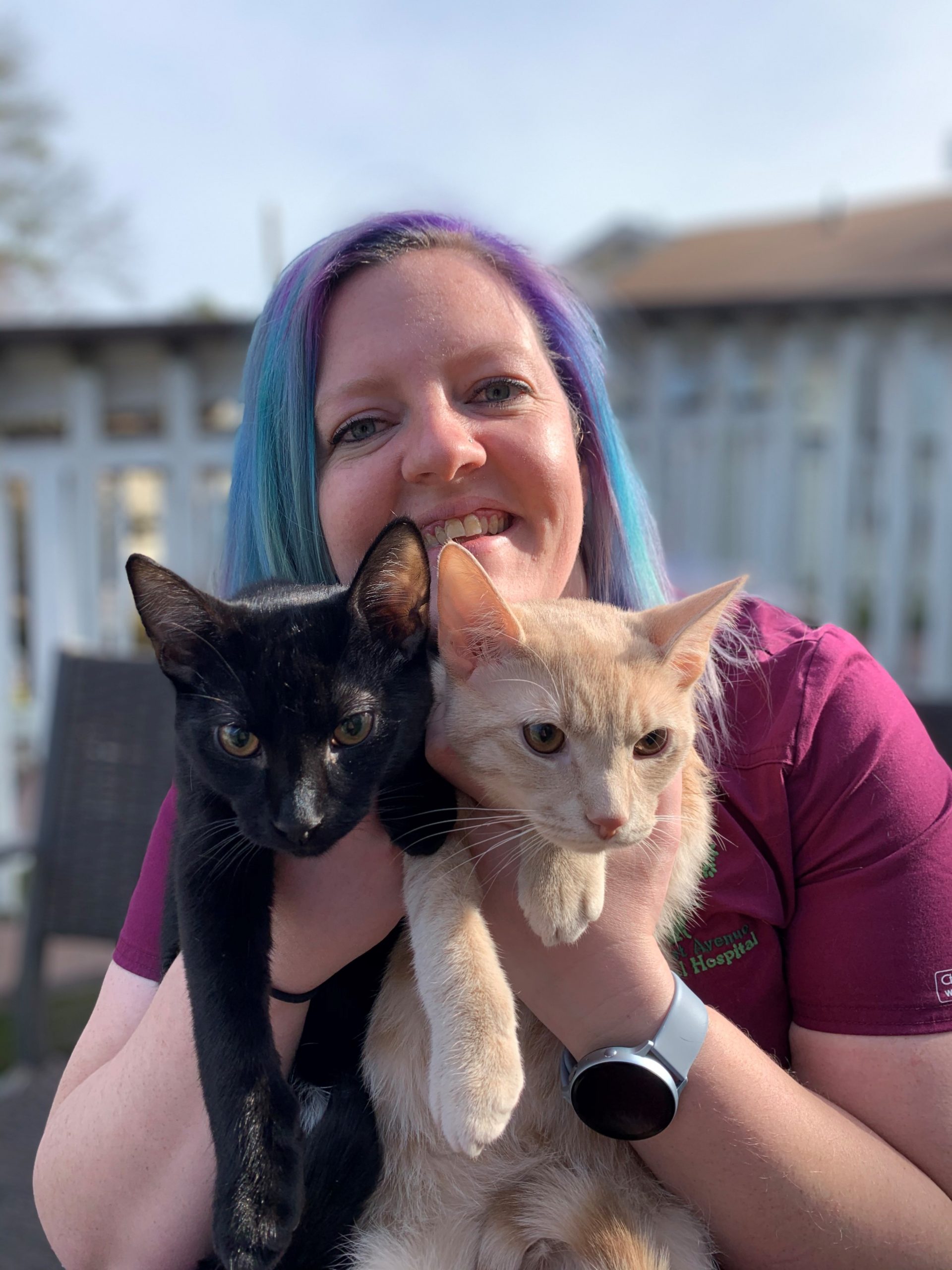 Sarah Fegley
Technician
Sarah, the tech with the coolest hair, has been with FAAH since 2019.  She was drawn to veterinary medicine due to her desire to help animals. As animals are unable to voice their specific issues, Sarah's chief motivation is aiding in the diagnosis of said issues. It was that same motivation that guided  her to the medical field after working in a boarding facility for 12 years. Here at FAAH Sarah wears many hats including inventory, surgical tech, and virtually any other position as needed. Her family consists of her finance Kenny, her three kitties, Figs, Gohan, and Goten, a ball python named Fiona, and her precious dog Buddy. Sarah's extra vet interest include fishing, puzzles, and decorating for holidays. Despite her eccentric hair, she's a super cool tech!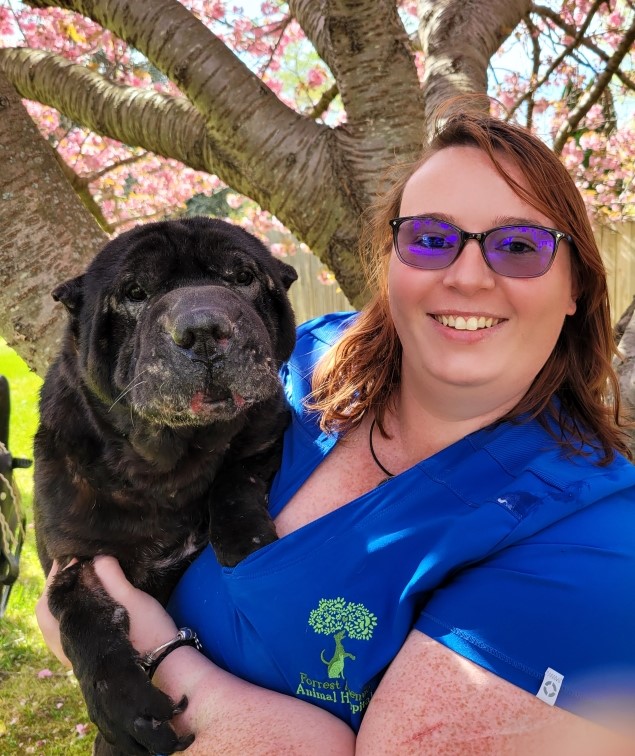 Kait Cousens
Technician
Kaitlyn, aka Kait, was born and raised in Delaware and has been with FAAH since 2020. She knew she wanted to be in the veterinary field ever since she was in pigtails and, when the time came, proceeded to enroll in the veterinary technician program at Del Tech. After 8.5 years in the military, her first position was at a local shelter as a volunteer and soon she was hired by a veterinary clinic in Middletown. From there, she moved down to a spay and neuter clinic before arriving at FAAH. Kait is our elected safety officer for OSHA and loves surgery and diagnostics. Her fur family consists of her two, Shar-Pei's Sedonie and Cocoa, her three cats Sophie, Max, and Munchkin. Kait's favorite pastimes include crafting, kayaking, hanging out with friends and family, movies, and fishing.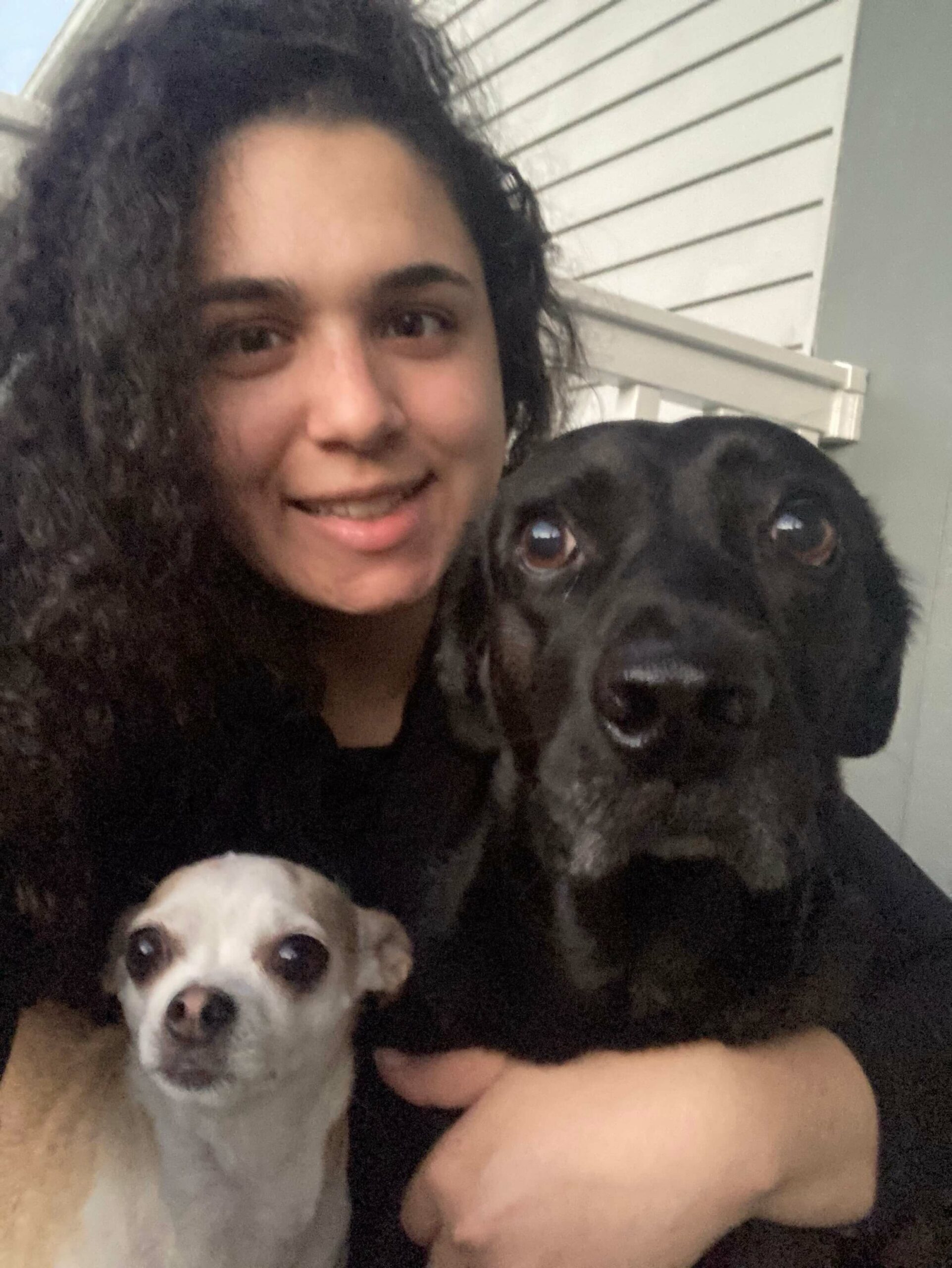 Kasey Quinones
Technician
Kasey finds joy in helping "the little people" like kids and animals. Kasey has been with FAAH since 2021.  Kasey's primary drive is simply to try her best to ensure an animal's wellbeing via preforming prescribed treatments. She originates from New Jersey but moved to Dover, DE after getting married in 2018. Her close family consists of her husband, her brother, her mother, her little sisters, and her 3 fur babies Ace, Lita, and Munchee. Ace is a silly but nervous boy who will do a growly whine when here wants attention.  Lita is a very affectionate but feisty girl who would happily cuddle in bed with her parents all day. Kasey and her husband's hobbies include reading the bible and praying; playing videogames; watching superhero shows/movies, exercising, relaxing, and playing with her dogs.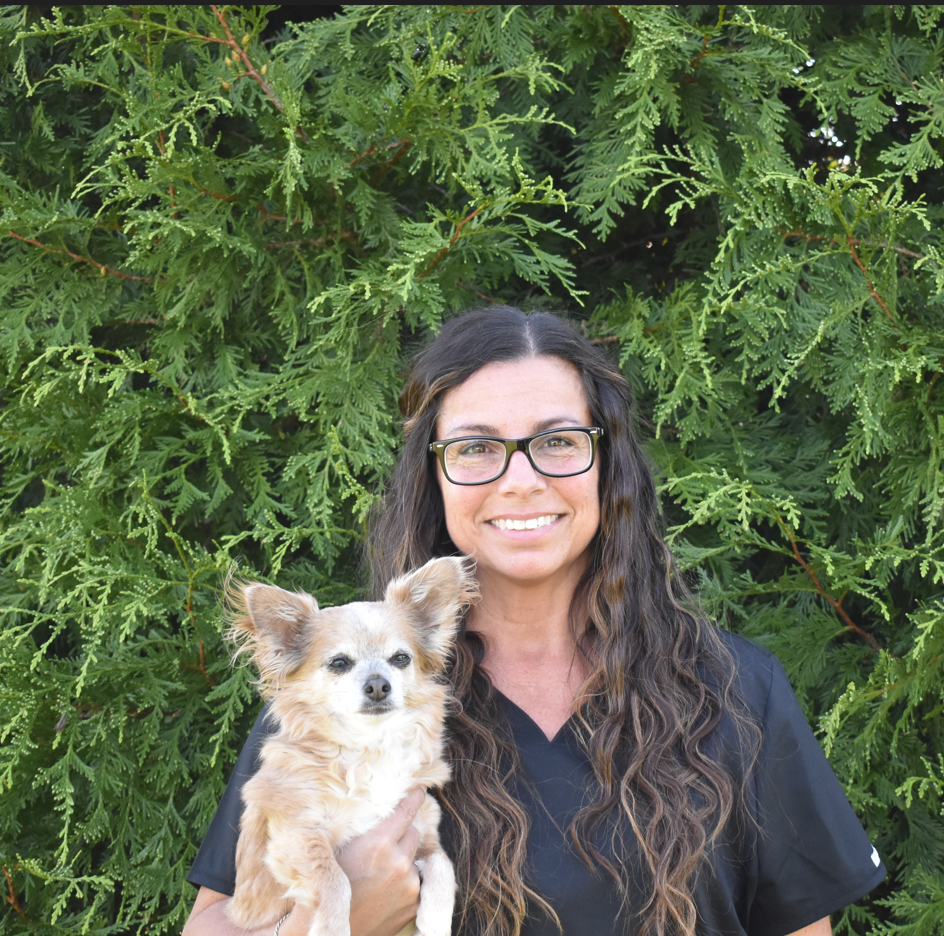 Amy Mears
Technician
Amy, a FAAH staffer since 2021, hails from West Virginia. She moved to Delaware for her parent's jobs. Several years later, her love for animals led her to working in a kennel. Over her time there, she worked her way up the latter and used her on the job training experience to further her career as a vet tech. Amy's family consists of her loving husband Tracy, her two beautiful daughters Brianna and Alyssa, her grand baby Nathaniel, and her precious fur baby Bella. In her spare time, Amy enjoys partaking in activities such as hiking, biking, kayaking, going to the mountains, and jet skiing with her family.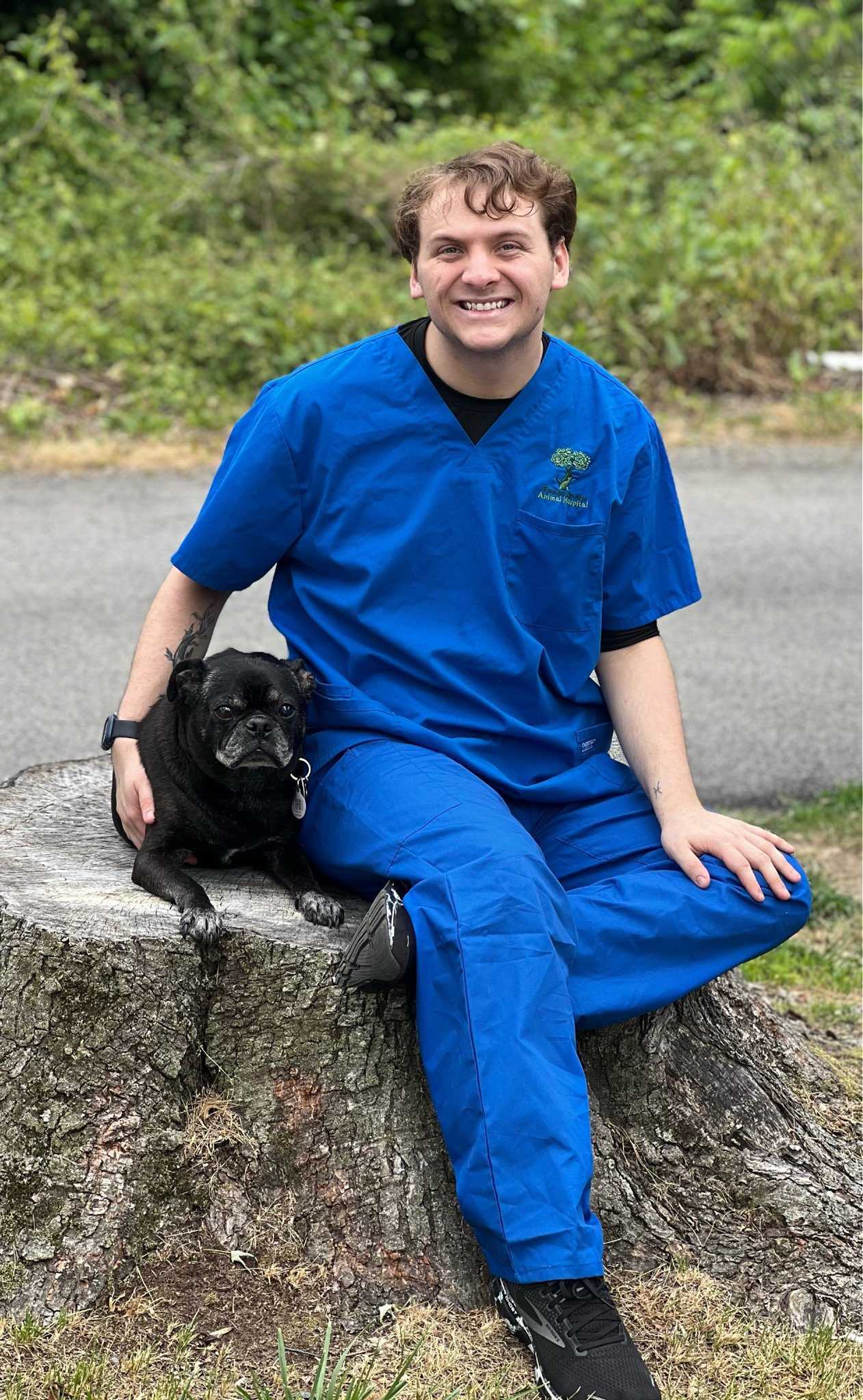 Shayne Treanor
Technician
Shayne, one of our youngest and brightest and has been with FAAH since 2021. He has many nicknames with his team mates and his giggle is one that must be heard. Born and raised here in Delaware, his interest for the medical field and love for animals manifested into a passion for the veterinary field. He was a member of FFA for all 4 years of high school, which further fostered his interest in and experience with animals. As a member of the organization, he won the state competition two years in a row. He is currently enrolled at Penn Foster to become a licensed veterinary technician. Shayne's Irish and Italian rooted family consist of his mother, father, older brother, and twin sister. His fur family consists of Nikko, his 12-year-old pug/ Boston terrier mix, who, like the average pug, loves to sleep and eat.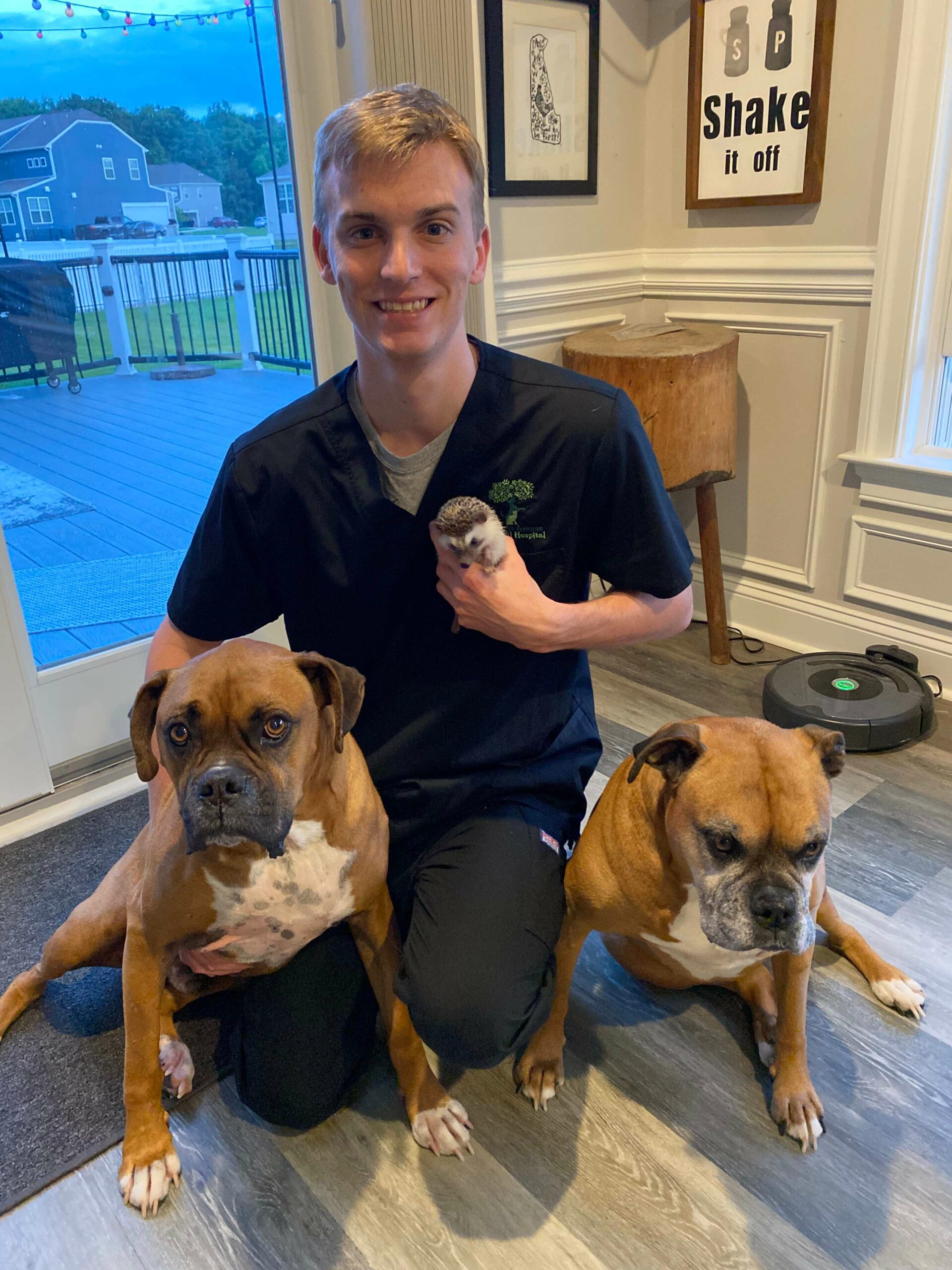 Nate Davis
Technician
Nate joined FAAH in 2022 during his externship with us. He is a college graduate from Del Teach with an associate degree in science. Nate is continuing his education to become a licensed veterinary technician with Penn Foster and plans to graduate in 2024. Nate loves his 2 dogs Bruce and Brit, and his hedgehog, Tails. He also loves to learn new things in veterinary medicine as much as possible.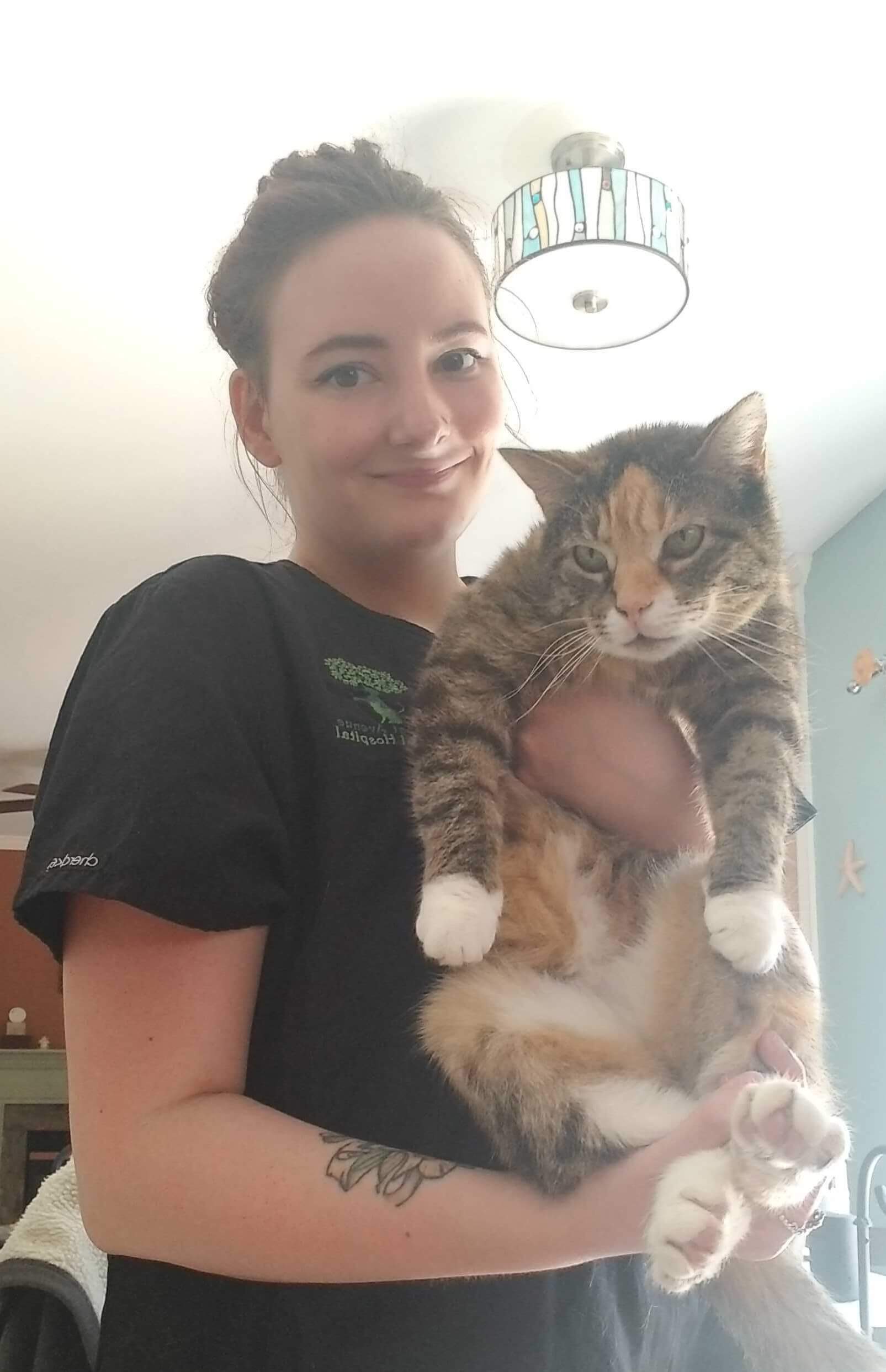 Allanna Peck
Receptionist
Lanna, joined FAAH in 2023, went to Pennsylvania College or Art & Design where she got her BFA in graphic design. She is new to the veterinary world but is enjoying everything she has learned since coming on board this year. She has the ever so sweet Brownie dog, Trixie, Jezebel, and Frankinberry.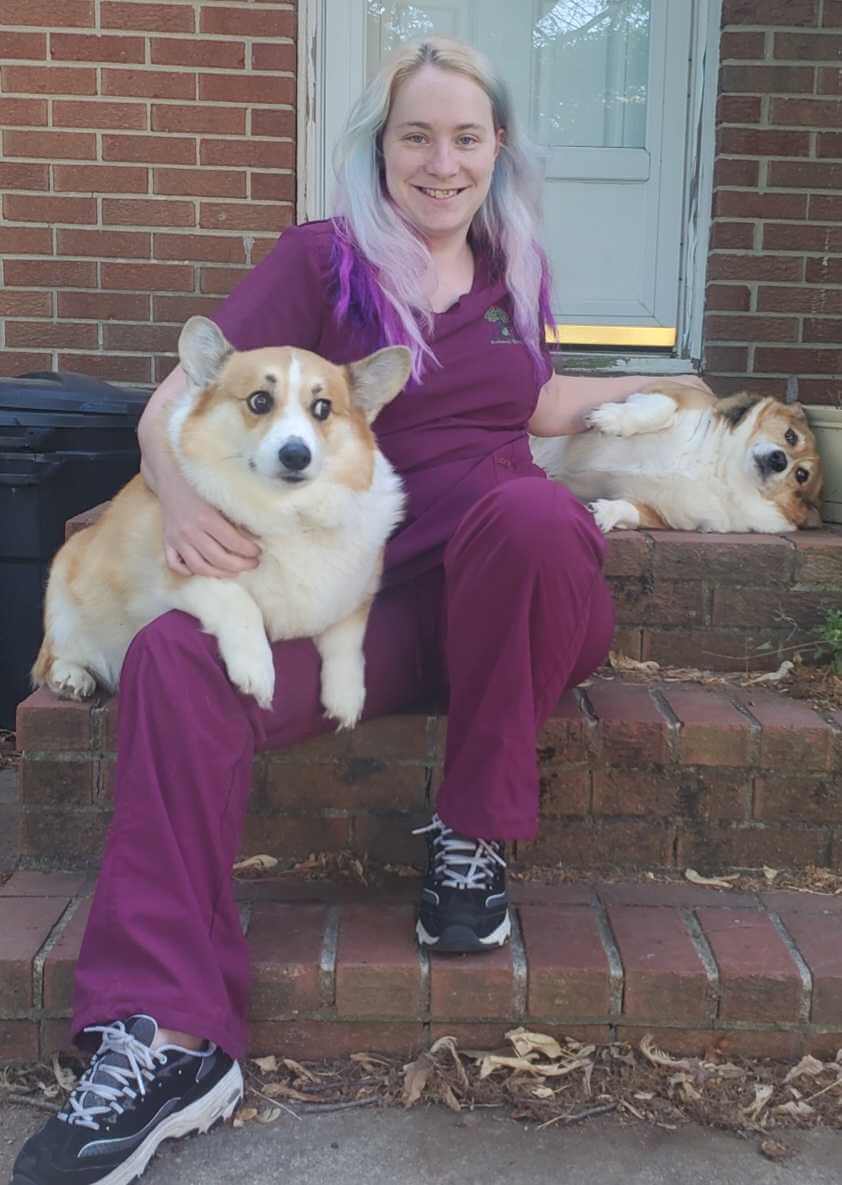 Eileen Lloyd
Technician
Eileen, another tech with cool hair, has been with FAAH since 2022. She received her veterinary assistant certificate through Chesapeake college and is currently enrolled at Penn Foster to become a licensed veterinary technician. Eileen loves to write, draw, read, and play video games. Eileen loves to snuggle all the patients that come through our doors. She is always willing to lend a helping hand and learn new things to help where she can in the hospital. She and her husband, Ryan, have two Corgis, Tanookie and Prim Rose aka the potatoes.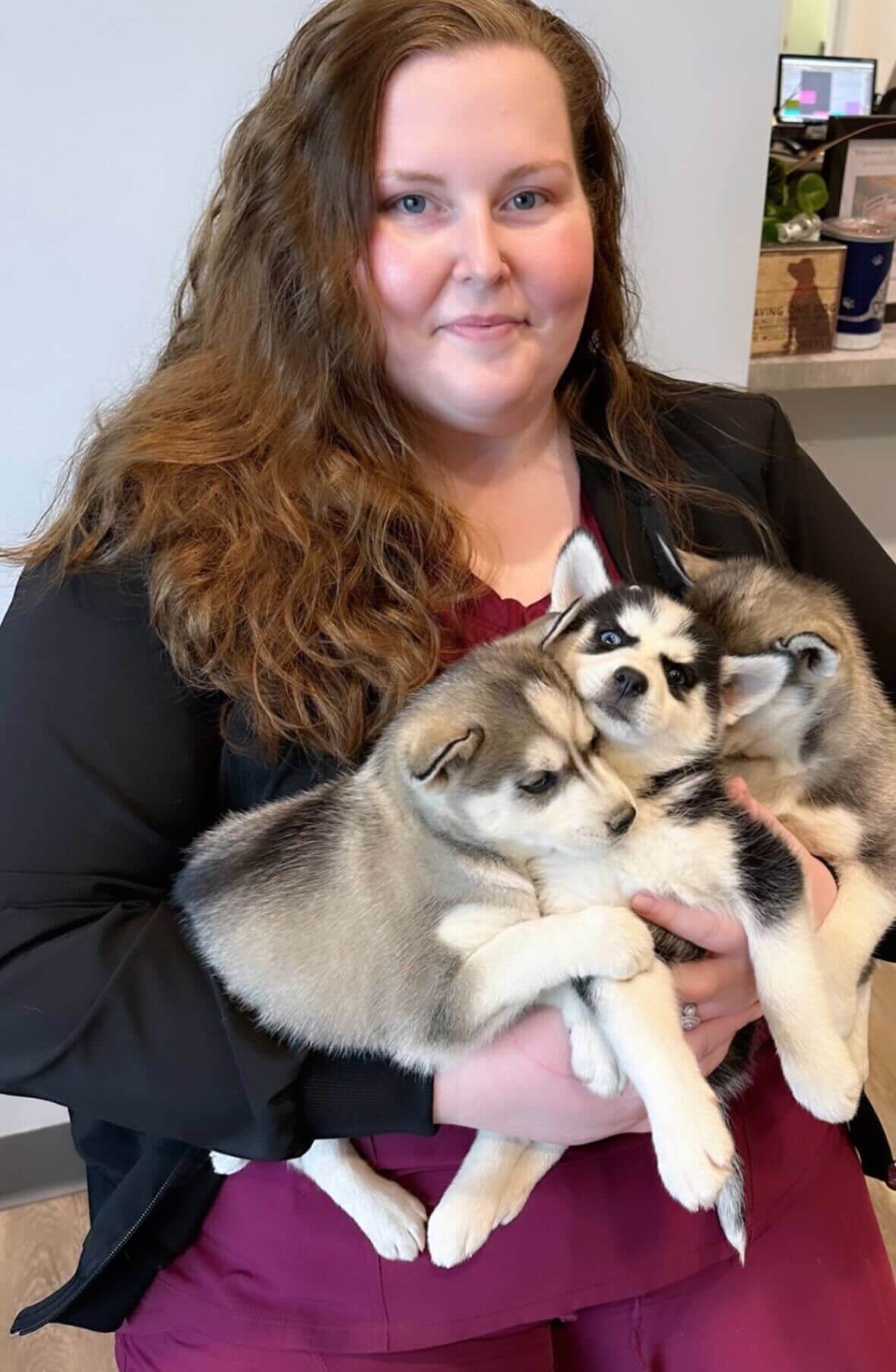 Hannah Spencer
Receptionist
Hannah joined the FAAH team in 2020.  She aspires to be the voice of those who cannot speak. She was born and raised in Maryland and despite her love for her home state, she and her fiancé purchased a house here in Dover, DE. However, they plan to move back to Maryland one day. She has a degree in business management and criminal justice; a Nursing degree; six licenses in the state of DE and 4 in the state of MD; and over 60 certifications!  Hannah is the youngest of three and a proud aunt to her four nephews and one niece. Her fur family includes Oliver, Huntley Mae, Gunner, and Natty Boh.  Her hobbies include traveling, rescuing animals, fishing, hunting, camping, and photography.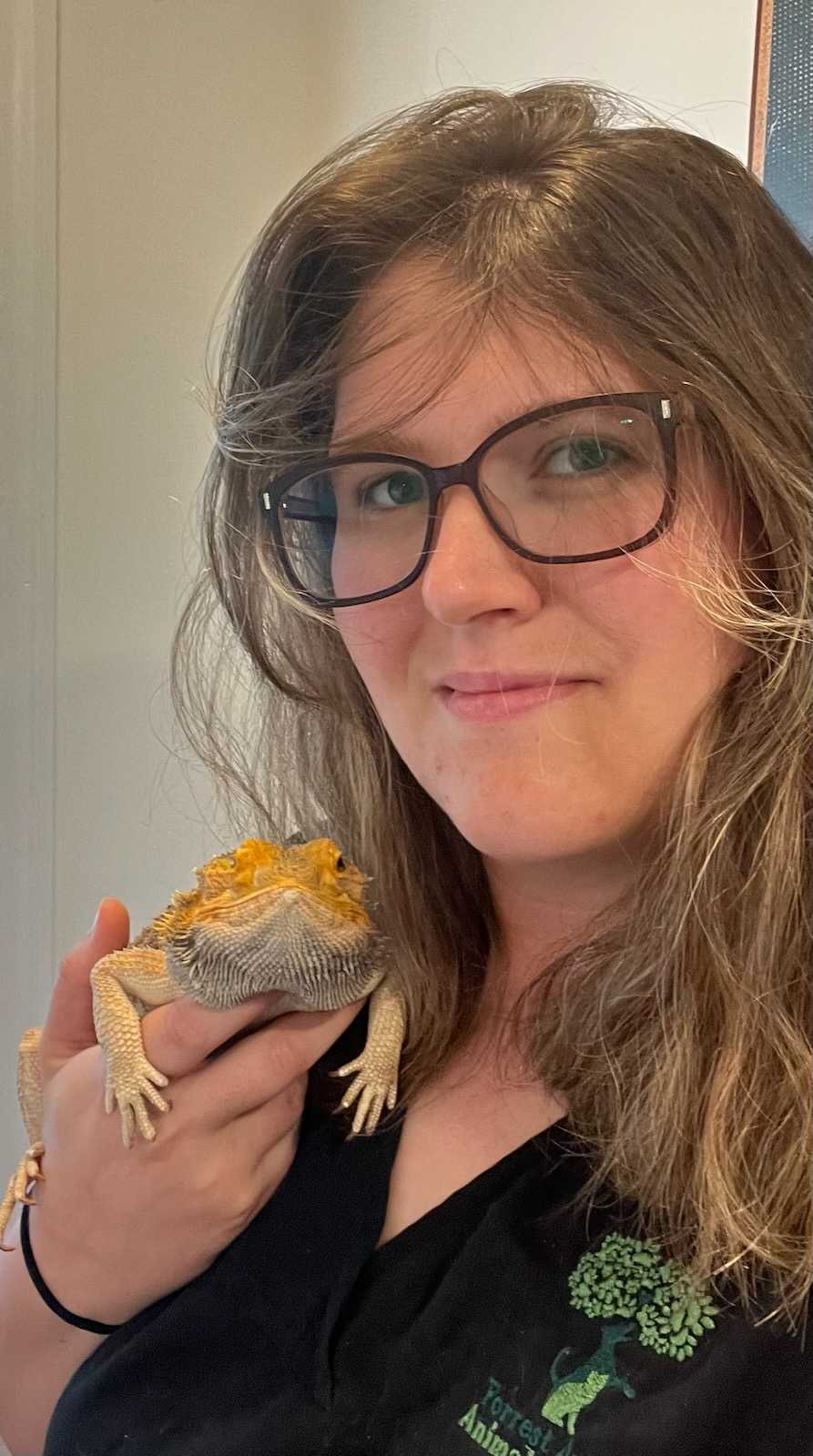 Cheyenne Fitzwater
Receptionist
Cheyenne joined FAAH in 2022 and is new to the veterinary field but has been loving every minute of it. She has even officially joined the veterinary team for taking on animals in need. She has a total of 32 animals in her household, from her dog Thistle to tarantulas. Her and her husband, Phil, have a passion for reptiles and fishies.  She is always willing to go above and beyond for all our clients.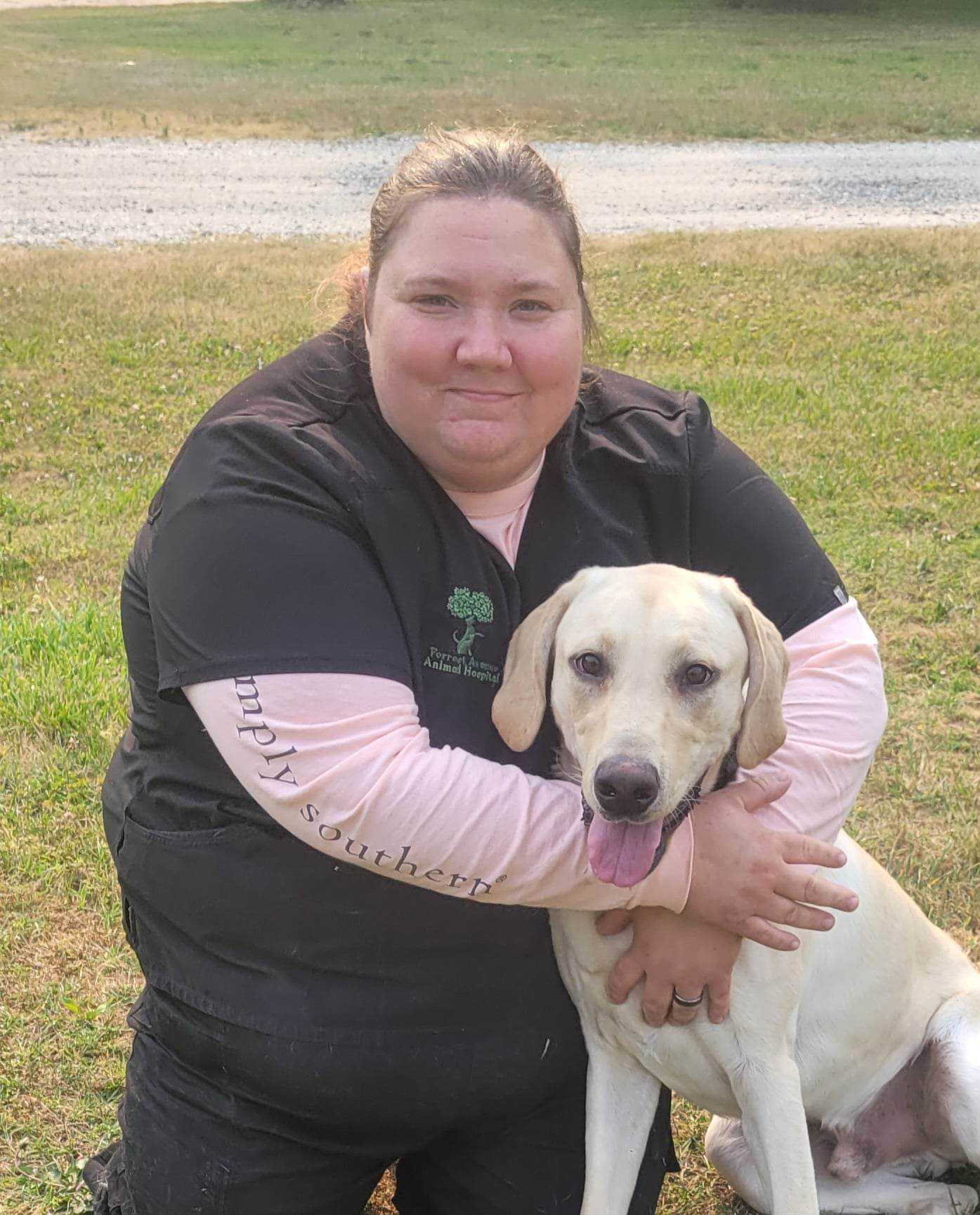 Sara Jones
Technician
Sara came to Delaware when she was 2 years old and has been with FAAH since 2021. Animals of all sizes had always been a part of Sara's life and she began her work with them volunteering at an animal shelter. She eventually began to work there and later moved into the veterinary medical field dealing with surgery for 8 years. That experience led her to a spay and neuter clinic, where she worked for 8 years prior to coming to FAAH. Sara's family consists of her husband of 19 years and several furry kids including goats and a horse. In her spare time Sara can be found at the zoo or aquarium, visiting historic landmarks, or out salt or freshwater fishing.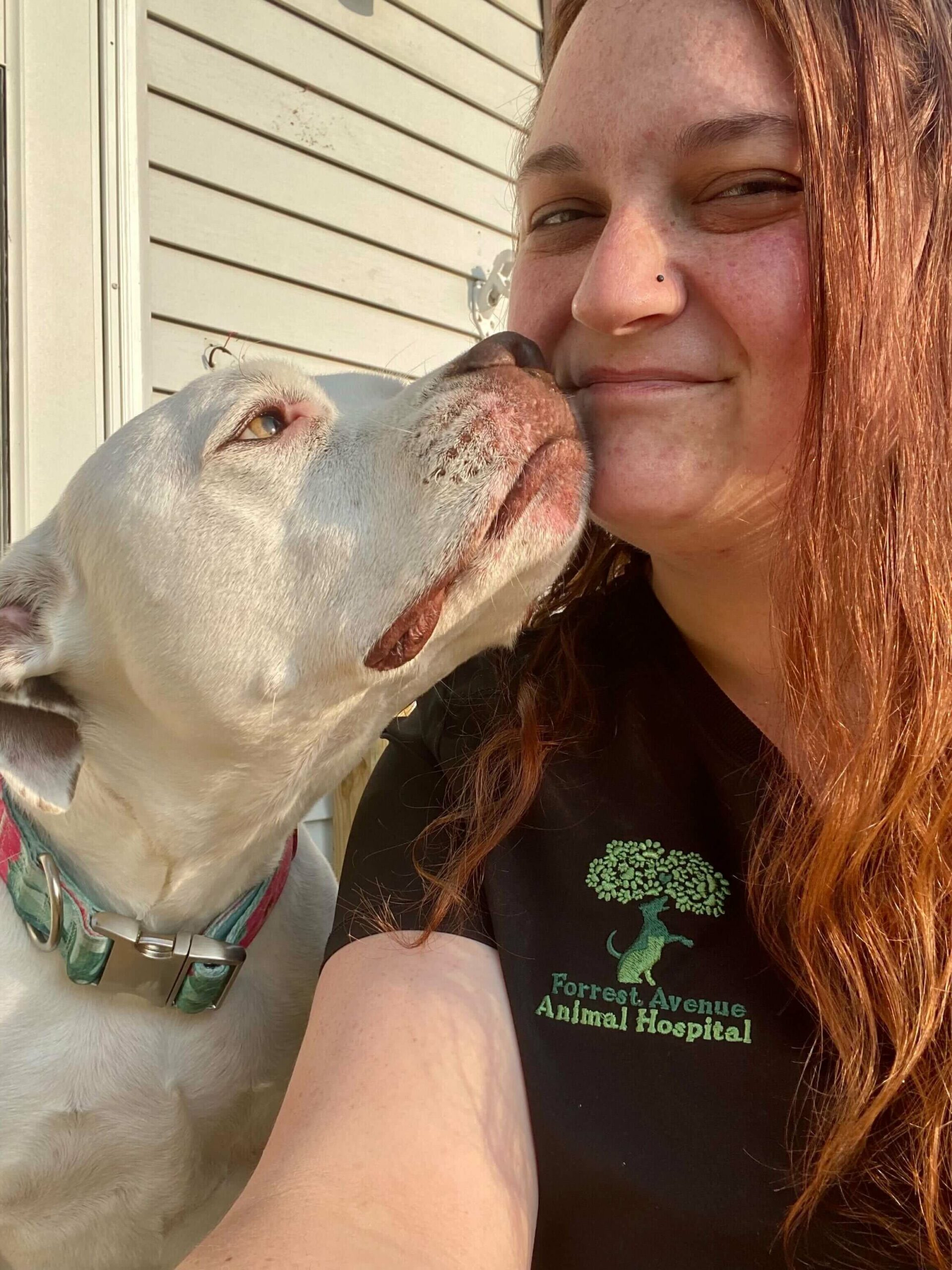 Lindsay Donovan
Technician
Lindsay, the true cat lady, has been with FAAH since 2022.  She is currently enrolled in the Penn Foster program to become a licensed veterinary technician and is expected to get her degree in 2025. Lindsay loves interacting with the patients like they were her own and getting to know their owners just as well!  Lindsay is a proud mom to an adorable son, Asher, and has a pretty sweet hubby, Toby.  She also has several furry kids: Riley, Squirt, Tommy, Arielle, TJ, Penny, Trooper, and Mabel.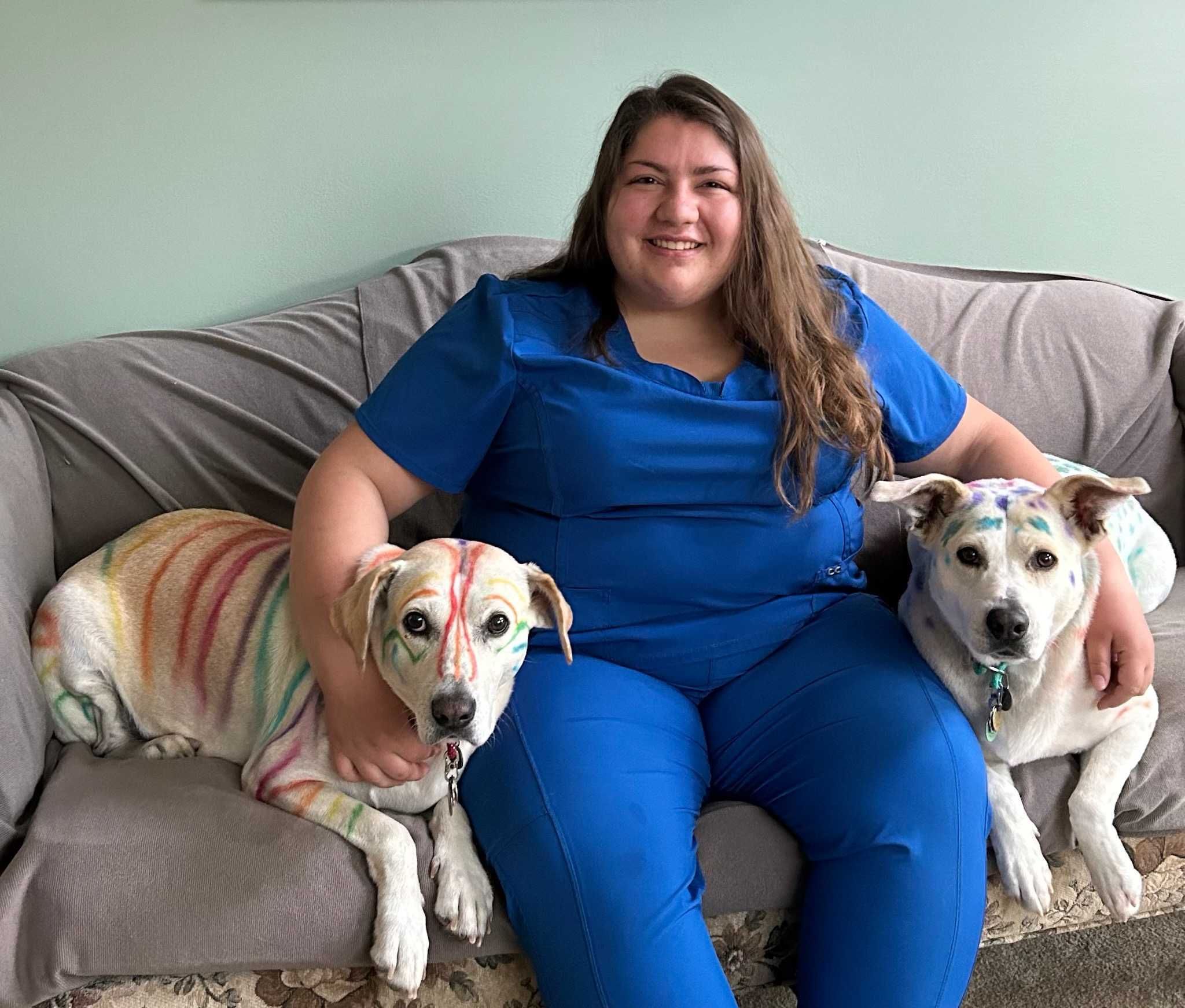 Leigh Bowers
Licensed Veterinary Technician
Leigh joined FAAH in 2021.  She graduated Delaware Tech in 2022 and became a licensed veterinary technician shortly after. Leigh helps with an animal rescue and sometimes will help with fosters; she has a heart of gold. She does have two foster fails in her home already Barbara and Gladys. Leigh loves the challenge of an ill animal and nurturing them back to health.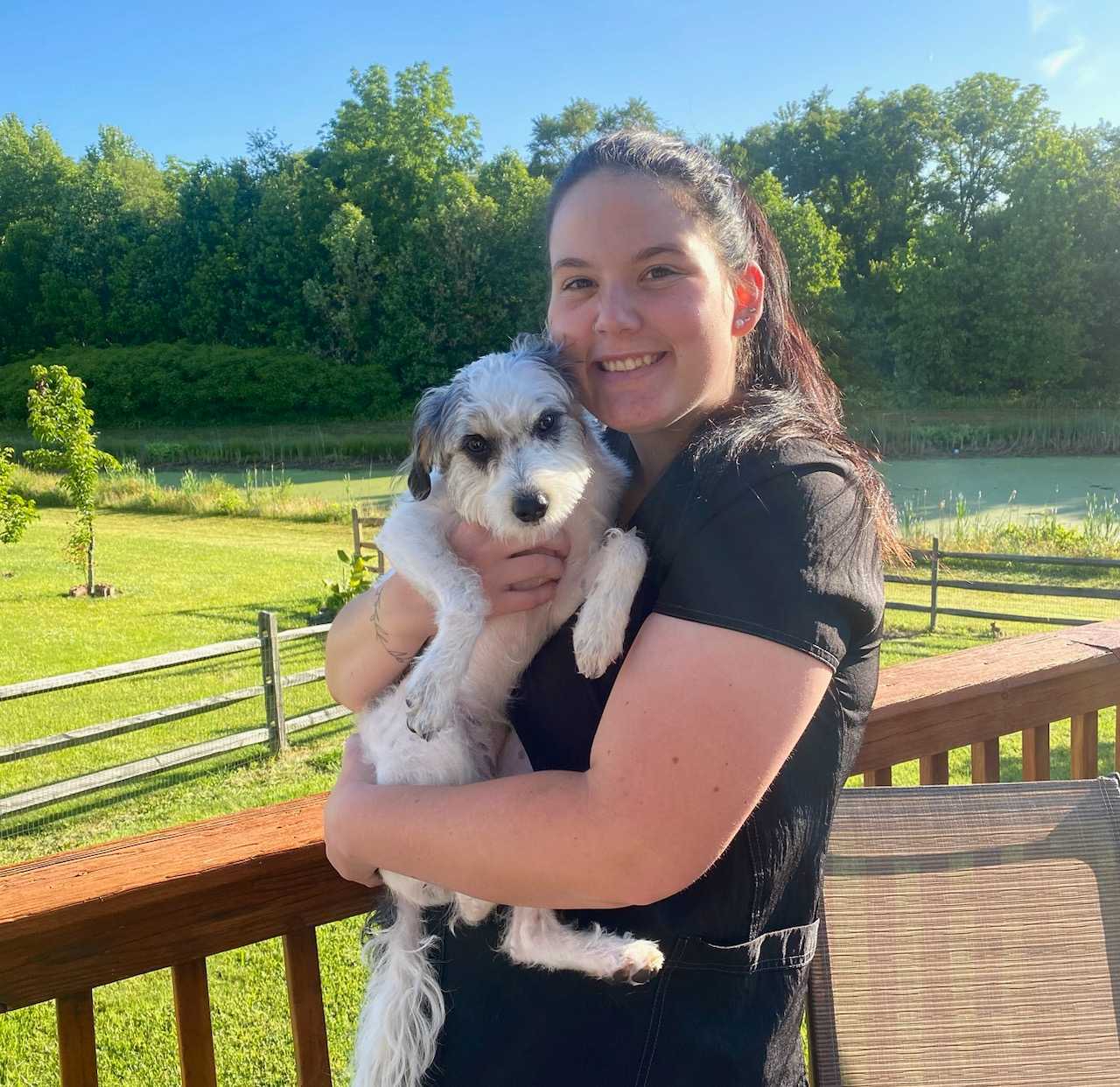 Hannah Lyons
Technician
Hannah, joined the FAAH team in 2022 and is currently going to Wilson College for her Bachelor of Science in veterinary nursing and minor in business. She loves every animal that walks through our doors as if they were her own. She loves to learn about all different kinds of animals. She has three furry pups, Cash, Bailey, and Sophie and the cutest guinea pig, Checkers.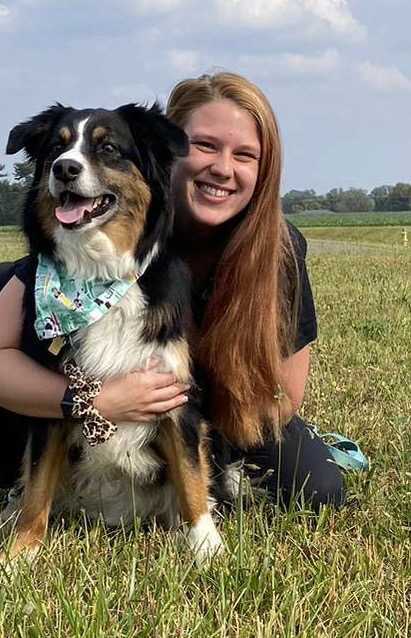 Helena Meinhold
Technician
Helena joined FAAH in 2021.  She graduated Delaware Tech in 2022 with an associate degree in animal science. She has 2 furry babies of her own at home, Fudge an Australian shepherd and Butterscotch a cream colored DSH tabby. She loves making animals feel better and seeing all the clients interact with their pets.