The
best care
for your
best

f

riend
Welcome to
Forrest Avenue
Animal Hospital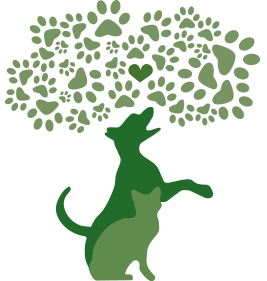 Forrest Avenue Animal Hospital is a full-service veterinary medical facility, located in Dover, DE. The professional and courteous staff at Forrest Avenue Animal Hospital seeks to provide the best possible medical care, surgical care and dental care for their highly-valued patients. We are committed to promoting responsible pet ownership, preventative health care and health-related educational opportunities for our clients. Forrest Avenue Animal Hospital strives to offer excellence in veterinary care to Dover, DE and surrounding areas. Please take a moment to contact us today, to learn more about our veterinary practice and to find out more information about how Forrest Avenue Animal Hospital can serve the needs of you and your cherished family member(s).
Our Mission
The mission of the doctors and staff at Forrest Avenue Animal Hospital is to deliver the utmost, quality veterinary medical care with loving compassion and respect to our patients and clients. By providing progressive and unique treatment options, personalized patient care, unrivaled service, and honest, open communication, we are able to nurture the human-animal bond, improving and comfortably extending the lives of our furry friends. Our team strives to make each visit beneficial and enjoyable for all family members. Through our heartfelt concern for you and your pet, we hope your experience with Forrest Avenue Animal Hospital will make you feel part of our extended family.
Looking for veterinary
services in your town?
Your pet is an important part of your family, and when he or she is ill, you want the best medical care available. The veterinarians and staff at Forrest Avenue Animal Hospital are ready to provide your pet with cutting edge veterinary medical care. From wellness exams and vaccines to advanced diagnostics and complex surgical procedures, your dog or cat will receive high quality care at our hospital.